Welcome to the 1% club: Record 16.5mn people are now dollar millionaires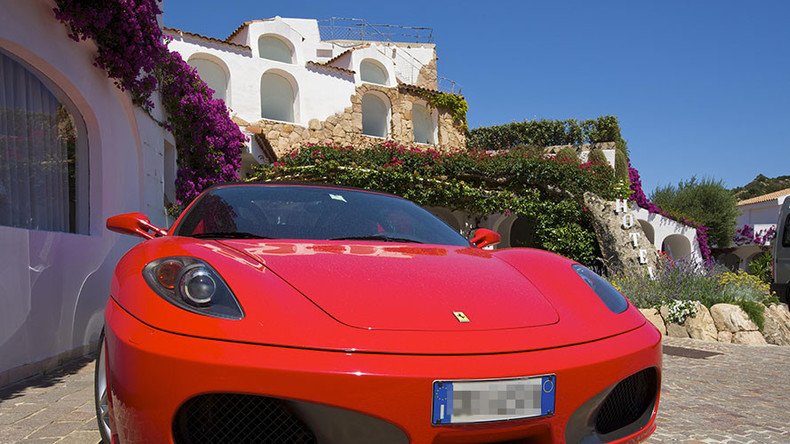 A record number of high net worth individuals, 16.5 million, control an unprecedented $63.5 trillion of wealth, says a new report from investment consultancy firm Capgemini. The number of Russian millionaires grew by 20 percent in 2016, more than any other country.
High net worth individuals (HNWI) are those who have at least $1 million, apart from their own home and personal possessions, and more than 1.15 million people acquired that status last year, an additional 7.5 percent.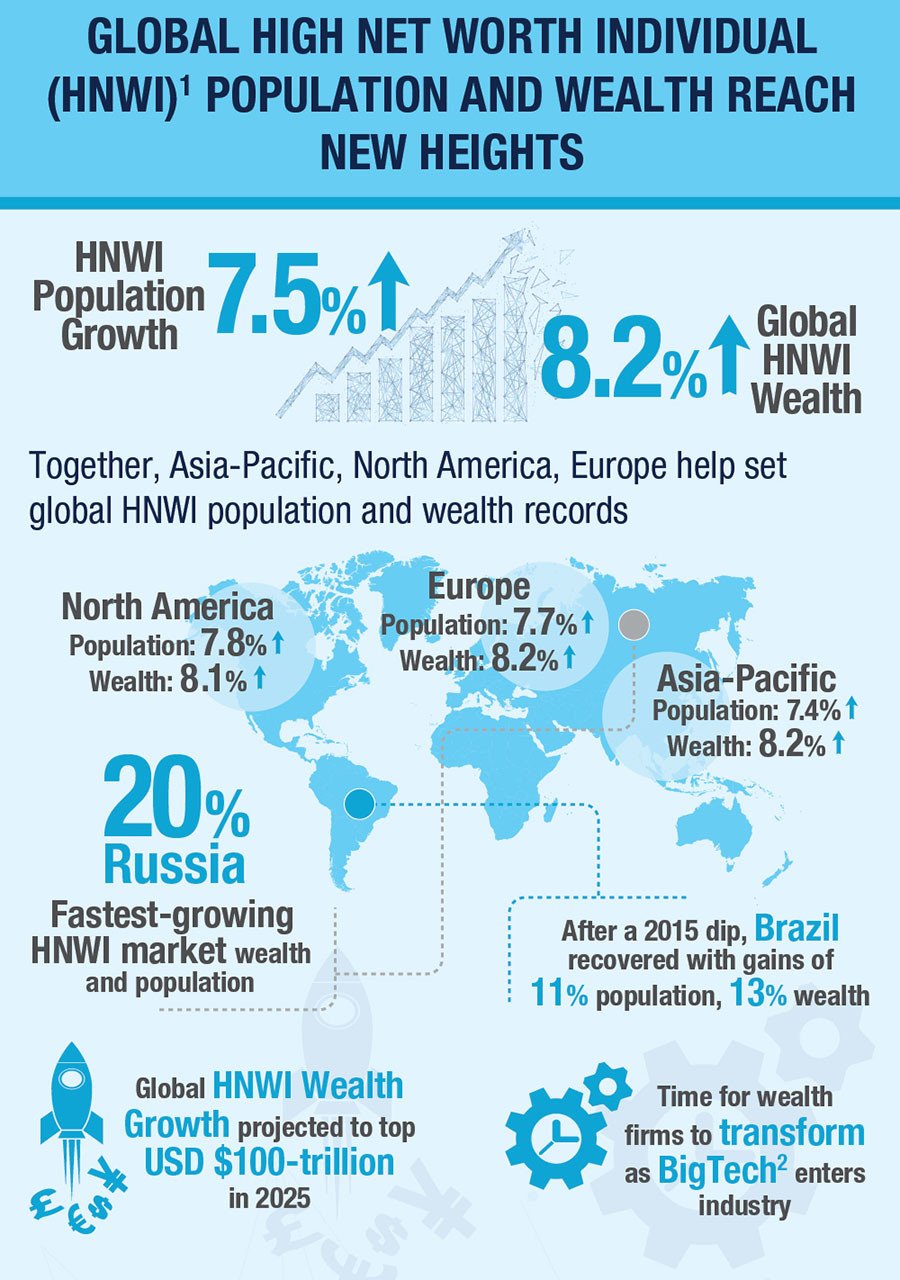 Most HNWIs, who comprise the wealthiest 0.22 percent of the world population, or 1 in about 450 people, are to be found in just four countries. Nearly 4.9 million live in the US, 2.9 million in Japan, and over a million in both Germany and China, which, predictably has been rapidly rising up the rankings as its economy has expanded.
The value of assets controlled by these millionaires has grown by 8.2 percent in the past year, and is set to exceed $100 trillion by 2025 – or more than the entire annual GDP of the world.
Wealth attracts wealth, and the so-called Ultra-HNWIs, those with over $30 million in spare assets, have grown at an even faster rate than the others – there are now 8.3 percent more of those and they control 9.2 percent more wealth.
The number of Russian HNWIs grew by 30,000 last year, to 182,000, largely due to a stock market rally. Mexico, one of the most unequal countries in the world, is the only state in the top 20 where the number of millionaires fell, by 2 percent.
While the rise in overall assets is not necessarily an indicator of unfairness in itself, it is notable that the world economy expanded only by 3.1 percent in 2016, suggesting that the wealthiest are grabbing a disproportionate share of the global economic gains.
You can share this story on social media: