Bitcoin sinking on concerns over Chinese cryptocurrency crackdown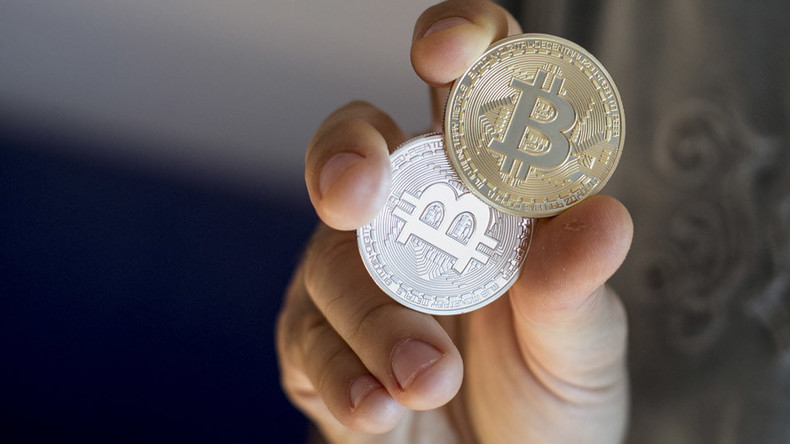 Bitcoin plunged over five percent on Friday under pressure of a nationwide Chinese ban on local bitcoin exchanges and trading platforms.
The world's most popular cryptocurrency traded at $3,686 on Friday, down more than 25 percent from its record high of $5,000 earlier this month. However, the current price is still higher than after the first sell-off wave, when the value of the cryptocurrency dropped nearly $1,000, to below $3,000. Bitcoin is still up more than 400 percent this year.
Bitcoin rival ethereum sank over seven percent to $263.
The global bitcoin exchange market is now restructuring, and the majority of trading volume has shifted from China to Japan and South Korea. According to bitcoin market data provider CryptoCompare, Japan has almost a 50 percent market share in cryptocurrency trading.
Bitcoin enthusiasts say the digital currency will overcome the difficulties.
"China will ban bitcoin and the price will be near $4,000.' Absolutely no one would believe you if you said that in 2015," wrote Kevin Pham, an early investor in bitcoin and ethereum.
After the ban, the Chinese bitcoin exchange market plunged to less than five percent of global bitcoin trades. In four weeks time, Chinese exchanges will see no trading activity at all.
Another setback bitcoin is now facing is the future of the system. After already splitting in August, it can see another split in November. As the cryptocurrency is decentralized, there is no administrative body to choose the method of updating the system, and there are many opposing views on how to do that.