JPMorgan involved in bitcoin-related trading while boss calls it good for drug dealers & murderers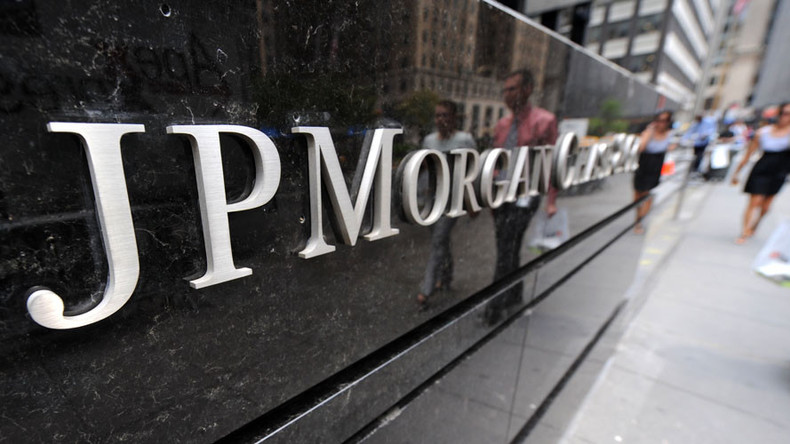 JPMorgan Chase has been helping customers with orders for bitcoin-related instruments, the bank's spokesman said on Monday. Last week, bank CEO Jamie Dimon called the cryptocurrency "a fraud."
The bank is working as an intermediary for buyers and sellers of Bitcoin XBT, an exchange-traded note designed to track the value of the digital currency.
However, according to JPMorgan spokesman Brian Marchiony, "they are not JPMorgan orders, these are clients purchasing third-party products directly."
JPMorgan has also posted a job ad for a blockchain technician. Blockchain is the technology behind bitcoin and other cryptocurrencies.
"The Blockchain Center of Excellence (BCOE) leads efforts for applications of distributed ledger technology (DLT) within JPMorgan. We are exploring blockchain use cases and piloting solutions across business lines. We are active in the blockchain ecosystem: developing technology, investing in strategic partnerships, and participating in industry consortia," The job listing on JPMorgan's website reads.
The CEO of JPMorgan Chase Jamie Dimon has called bitcoin a fraud that will blow up, saying the cryptocurrency could be useful "if you were in Venezuela or Ecuador or North Korea.. or if you were a drug dealer or a murderer."
Bitcoin was created as a response to poor financial management after major banks, including JPMorgan, contributed to the 2008 world financial crisis.
According to Max Keiser of RT's Keiser Report, bankers dislike bitcoin because it "makes banks, essentially price gouging intermediaries and socially unacceptable leeches, obsolete; bankers rightfully fear for their jobs as bitcoin replaces them."