Jack Ma says 'stop training kids for manufacturing jobs'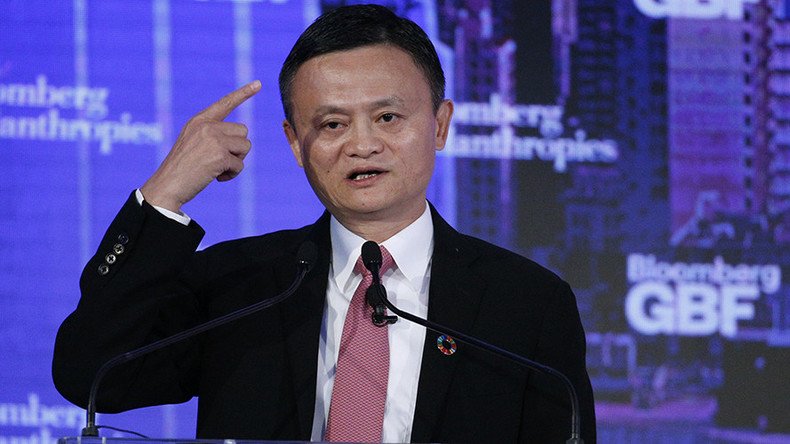 The founder of Chinese e-commerce giant Alibaba, Jack Ma, has warned people should be prepared for significant disruptions to the job market as artificial intelligence (AI) is going to change the world.
"In the last 200 years, manufacturing [has brought] jobs. But today -- because of the artificial intelligence, because of the robots -- manufacturing is no longer the main engine of creating jobs," he said in a speech at the Bloomberg Global Business Forum in New York City.
Instead, small businesses using the internet to extend their markets will lead economic growth this century, Ma added.
"Talking about manufacturing, we should not be talking Made in China, Made in America," he explained. "It's going to be 'Made in Internet."
The businessman raised concerns about the current approach to education, claiming he does not believe today's young people are adequately prepared for the realities of tomorrow's work.
"The way we teach... is going to be making our kids [lose] jobs [in] the next 30 years," he said, adding that when it comes to tasks like calculation, machines will always "do better."
Alibaba chief explained that "we have to teach our kids to be very, very innovative, very creative. In this way, we can create jobs for our own kids."
According to Ma, new technologies will destroy a lot of jobs but at the same time will create a lot of new ones. "The question is whether we are ready and whether we are qualified for these new jobs."
Tesla CEO Elon Musk said this month that a race between competing nations for AI superiority would be the "most likely cause" of World War Three.
His comments followed Russian President Vladimir Putin stating that "the future belongs to artificial intelligence" and whoever masters it first will rule the world.
"Artificial intelligence is the future, not only for Russia but for all humankind. It comes with colossal opportunities, but also threats that are difficult to predict. Whoever becomes the leader in this area will become the ruler of the world," Putin told students on September 1, at the start of the school year in Russia.
You can share this story on social media: