Dow Jones to hit 1,000,000 in 100 yrs according to Warren Buffett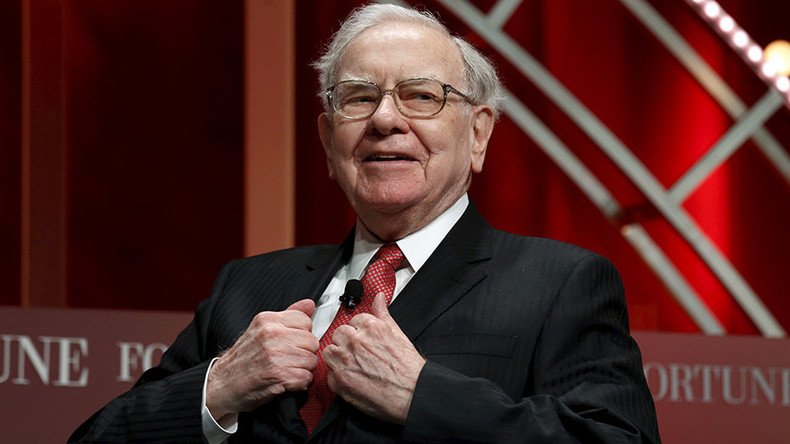 Billionaire investor Warren Buffett predicts a century from now the US Dow Jones Index will reach a million points. That is 45 times higher than the current record level of 22,412.
"Whenever I hear people talk pessimistically about this country, I think they're out of their mind," Buffett told the audience at a Forbes Magazine hundred year anniversary party.
The famous investor said that when the first Forbes Magazine was published in 1917, the Dow was just 81 points. The top US index has surged over 275 times higher since then, growing 5.8 percent annually on average.
"Being short America has been a loser's game. I predict to you it will continue to be a loser's game," said Buffett. "That is not a ridiculous forecast at all if you do the math on it," Buffett said, adding "it's an amazing country we live in."
He said Forbes Magazine has included 1,500 different businessmen on its list of 400 wealthiest Americans since 1982 and that none of them were short-sellers.
The 87-year-old billionaire is a well-known optimist about the American economy. During the 2008 financial crisis, he provided a $5 billion lifeline to Goldman Sachs. The bet made him billions.
Since 1965 Buffett has transformed Berkshire Hathaway from a failing textile company into a conglomerate with more than 90 businesses in insurance, railroads, energy, and retail, worth over $100 billion.
You can share this story on social media: