Soros's bad bet against Trump cost his clients $1bn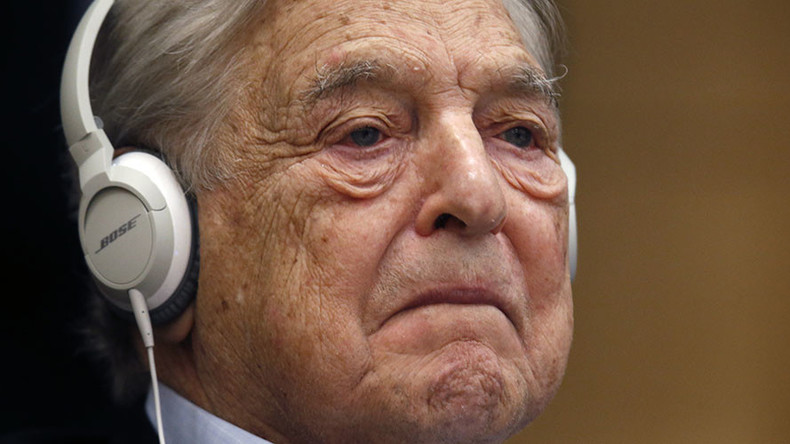 George Soros's hedge fund was one of the biggest losers of 2016, as the Hungarian-born billionaire's misplaced investments turned into a $1 billion loss for his clients, according to a report by hedge fund investor LCH Investments, cited by Bloomberg.
The only notable hedge fund which did worse than Soros is Paulson & Co, which lost $3 billion last year, according to LCH. The biggest winner is billionaire Ray Dalio's Bridgewater Associates, which earned $4.9 billion for its clients.
After Donald Trump's election victory, Soros made some bearish market bets. While Soros called Trump a "would-be dictator," and predicted uncertainty and sell-off after his win, the markets rallied significantly.
READ MORE: Dutch regulator 'inadvertently' posts list of Soros's short bets
"The overall returns from hedge funds in 2016 were disappointing. Even the managers with the greatest long-term records did not perform strongly, and their results were no better than average," Rick Sopher, chairman of LCH, said in the report.
"This underperformance by the world's greatest money managers reflects the difficulties experienced by most active managers for much of 2016," he added.
READ MORE: Dow Jones Industrial Average hits 20,000 for first time ever
Soros and Bridgewater hedge funds were created in the 1970s and remain top-performers, cumulatively earning nearly $90 billion since then.
You can share this story on social media: