Trade between Russia & China booming – Chinese ambassador to Russia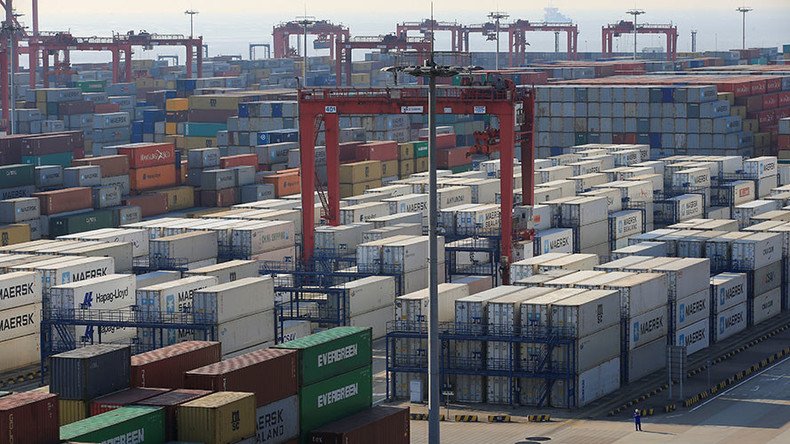 Russia and China have seen a 25 percent expansion in mutual trade in the first seven months of the year, as business links between the countries continue to grow.
"The bilateral trade turnover has significantly increased in the first seven months of this year and reached $46.62 billion. It is 24.96 percent more compared to the same period last year," said Chinese Ambassador to Russia Li Hui speaking at the Rossiya Segodnya news agency on Monday.
According to the ambassador, China has been Russia's largest trading partner for seven years.
Li Hui also said there has been an increase in energy cooperation.
"China and Russia have launched a joint construction of the Amur gas processing plant, the first phase of the Yamal liquefied natural gas project, which will be implemented this year," the ambassador said.
In September, Russian Direct Investment Fund (RDIF) CEO Kirill Dmitriev said in an interview with the Xinhua news agency that 2016 saw a 12 percent growth in Chinese direct investment in Russia.
One of the recent business successes was the agreement on a Russian-Chinese investment fund worth 68 billion yuan ($10 billion) to bolster trade in the ruble and yuan, he said.
The countries are also working closely on projects in transport and logistic infrastructure, especially under the Belt & Road Initiative, also known as the New Silk Road, and projects of the Eurasian Economic Union.
Russian state-owned industrial giant Rostec has proposed working with China on developing engines for long-haul passenger jets. The countries are both working to create civil aircraft to compete with Boeing and Airbus.
Moscow has strengthened ties with Beijing in recent years after the US, the EU and their allies imposed sanctions against Russia over the conflict in Ukraine and the Crimea reunification.
You can share this story on social media: