Russia plans tenfold increase in emerald production by 2025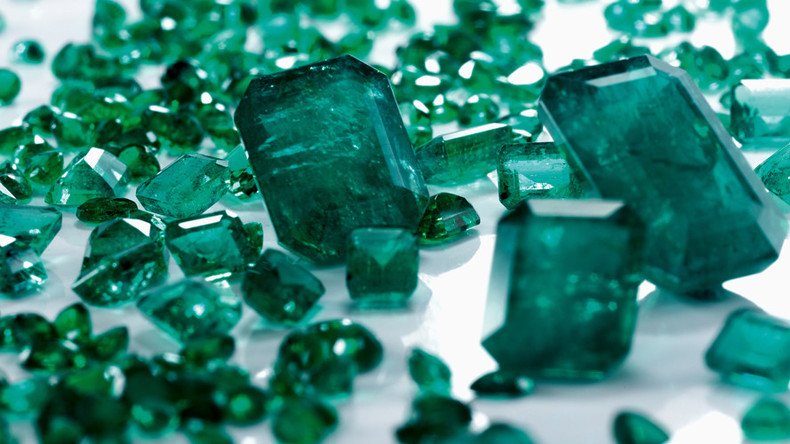 Emerald production will be significantly increased at the Malyshevsky emerald-beryllium ore field, with investments of around five billion rubles ($87 million), according to Russia's state hi-tech corporation Rostec.
According to Rostec, the money will be used to develop new deposits of precious and semiprecious stones, including emeralds, alexandrites, and beryllium. The company wants to modernize the existing production complex along with the introduction of new technology.
The Malysheva division of the Kaliningrad Amber Factory will be spun off to become an independent company, Rostec said.
"The independent legal status of the business will help attract huge investment for the development of the mine and will create new jobs," Sergei Perestoronin, Minister of Industry and Science of the Sverdlovsk Region told RBC News.
The number of people the emerald mine employs will rise from 400 to 2,000 people, said Rostec.
"We plan to build additional mine shafts, completely update the machinery and modernize the exchange complex..," said Evgeny Vasilevsky, a director of Malysheva.
The Malysheva emerald-beryllium mine is the largest emerald deposit in Europe. It is located near the village of Malyshev in Sverdlovsk region. The richest emerald field in the Urals was discovered in 1831.
By 2018 the deposit will be mined at full capacity, which amounts to 400 tons of ore per year. The emerald deposits could exceed 60 tons.
Emerald, the green gem variety of beryl, is the third most valuable gemstone after diamonds and rubies.
Ural emeralds are highly valued on the global market of precious stones, as they have the unique yellowish tinge, which is not typical of this mineral, and are known under the Malyshevsky emeralds brand name.
You can share this story on social media: