White House to block Russian ownership in major American oil company – WSJ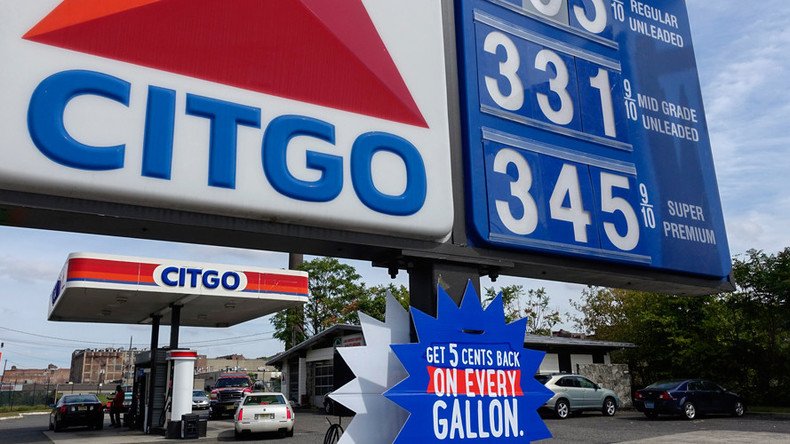 US President Donald Trump's administration wants to prevent Russian oil major Rosneft's takeover of Venezuela-owned American firm Citgo, reports the Wall Street Journal.
Citgo accounts for about five percent of US crude oil refining capacity. The Venezuelan state oil company PDVSA has offered nearly half of Citgo's shares to the Russian oil major as collateral for a $1.5 billion loan.
According to the paper, the White House regards the deal as a threat to the national interests of the United States.
A second senior US official told the WSJ the Treasury "will ensure that the national security of the US is protected and if it gets to that, I'm sure a very thorough review will be conducted by that panel." He was referring to the law that gives the Committee on Foreign Investment in the US the right to block foreign investments if they are considered as a potential threat to the country's security.
Rosneft is included in the US list of sanctions against Russia over the conflict in Ukraine.
Citgo owns three major US refineries, two on the Gulf Coast in Texas and Louisiana and one outside of Chicago. They can refine 750,000 barrels of crude per day. Citgo owns nine pipelines and 48 petroleum storage terminals from Texas to Maine.
American lawmakers are worried Moscow would gain ownership of Citgo if PDVSA defaulted and Rosneft claimed the collateral.
However, the head of Rosneft Igor Sechin says his company has no plans to take over Citgo.
This August, Rosneft announced it paid $6 billion to Venezuela's PDVSA as an up-front payment for oil from the country.
Rosneft also has various investments in the country's oil projects. The Russian company is involved in five joint ventures, owning from 16 to 40 percent stakes.
You can share this story on social media: