Flights between Russia & Iraq to resume after 13yrs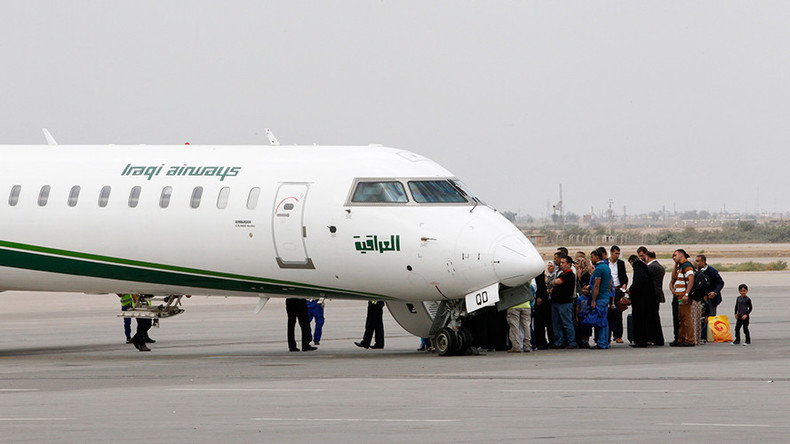 Iraqi Airways plans to resume flying between Baghdad and Moscow starting this September. The carrier is in talks with Russia's Federal Air Transport Agency (Rosaviation).
"After a 13-year hiatus, the Iraqi air carrier Iraqi Airways plans to open regular flights from Baghdad to Moscow from September 2017," said a press release after the meeting of Rosaviation head Aleksandr Neradko with the Iraqi ambassador to Russia Haidar Mansour Hadi.
Flights between Russia and Iraq ceased at the start of the United States military operation against the Saddam Hussein regime.
In May 2004, the Ministry of Transport of Russia said the flights were halted because of flight safety concerns, as civil aviators "should not fly into the danger zone."
Russia and Iraq are trying to rebuild business links severed after the ousting of Saddam Hussein. They currently cooperate in oil and gas. There are a number of contracts for oil and oil products, and exploration of oil fields.
In June, Russian energy major Rosneft and the Kurdistan Regional Government in northern Iraq signed some oil exploration and production agreements.
Rosneft will get access to a major regional transportation system with the capacity of 700,000 barrels per day (bpd), the company said.
The Russian company will get access to "one of the most promising regions of the developing global energy market with expected recoverable reserves in the order of 45 billion barrels of oil and 5.66 trillion cubic meters of gas (according to the estimate of the Ministry of Natural Resources of Kurdistan Region)," said Rosneft at the time.