Russian lumber industry gains from US-Canada trade row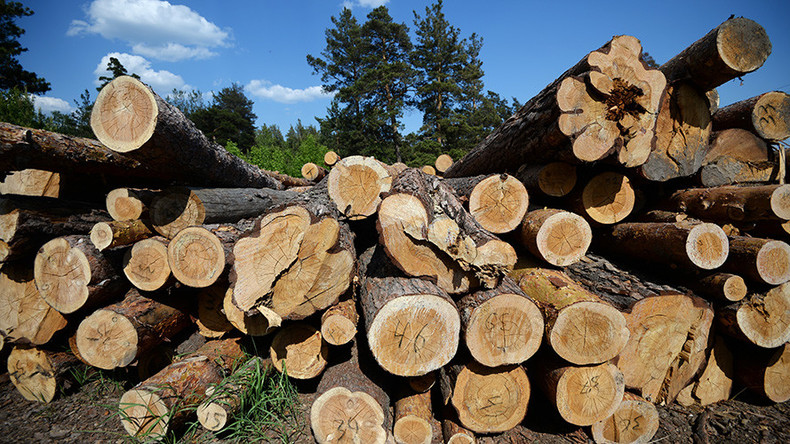 American imports of softwood from Russia have surged 42 percent this year, according to US government data.
Earlier this year, Washington imposed a 20 percent tariff on Canadian softwood lumber. With specific duties on five Canadian lumber firms ranging from three to 24 percent.
Read more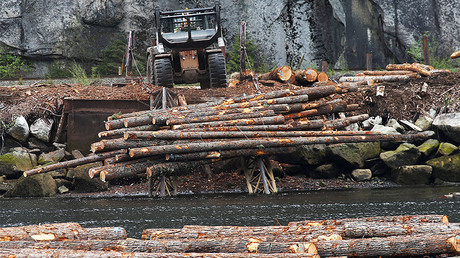 The measure is part of Donald Trump's policy against what his administration sees as unfair trade practices.
The US increased tariffs on Canadian softwood after the countries failed to reach an agreement on cutting Canadian duties on US dairy products, which are 270 percent.
As Canadian producers were forced to reduce exports, the US turned to overseas markets for softwood lumber. Canada's share of US softwood imports has reportedly dropped to 92 percent from 96 percent.
However, Russia is not the only country benefiting from the US-Canada trade dispute.
Germany and Austria have increased supplies to the US with German softwood imports up over 900 percent in the first six months of the year.
Austrian softwood exports were up 178 percent, Romania's 141 percent, while Sweden exported 41 percent more over the same period.
Some industry experts do not approve of the new import policies implemented by the White House, as the measure reportedly hiked material costs for house builders in the US by 20 percent.
"If our own forestry practices in the United States were more modernized and more state of the art we could probably produce almost enough lumber to satisfy our needs, but right now we have to supplement our own domestic harvests somewhere," said Jerry Howard, chief executive officer of the National Association of Home Builders, as quoted by Canada's National Post newspaper.
Mounting costs will lead to higher costs for US consumers, and that may price many of them out of the real estate market, according to Howard.