Pound worth less than euro in British airports as it plummets to 8-yr lows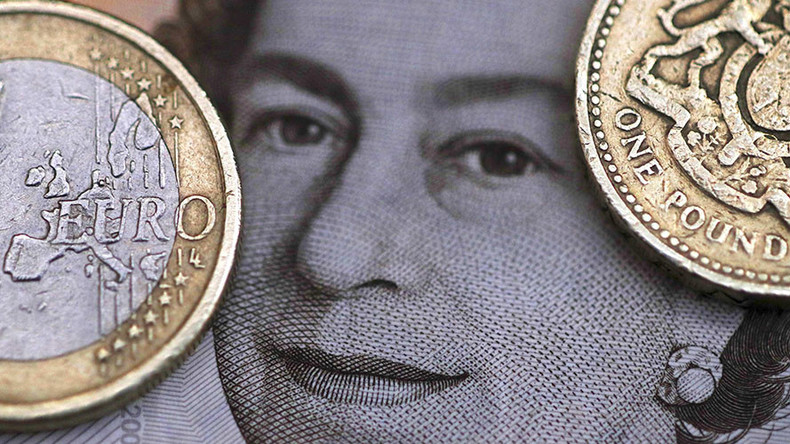 The official exchange rate of the British pound has fallen to €1.085, the lowest since 2009. But at British airports, one Sterling buys far less than €1.
Travelers exchanging cash at Southampton Airport's Moneycorp branch on Thursday were getting only 87 euro cents for every pound. This is the worst rate since the financial crisis. At the desk, travelers get just €439 from £500.
Moneycorp sold euros at a better rate in Southend and Stansted airports but also estimated the European currency higher than Sterling. Other currency bureaus like Travelex did the same.
The companies say that maintaining desks at airports is expensive, and if clients order cash 24 hours ahead, the rates would be better.
"The reason for our higher airport rates is the significant cost associated with operating there – from ground rent and additional security to the cost of staffing the bureaus for customers on early and late flights," Pauline Maguire, retail director at Moneycorp told the Sun.
Britain's currency has weakened dramatically since the Brexit vote in June last year. It has added uncertainty over the future of business, and trading arrangements in the country.
However, the pound is up eight percent against the US dollar this year, which makes it difficult for economists and analysts to estimate the fluctuations in Sterling.
"So which indicator is right? Eventually, economic fundamentals assert themselves, and they suggest that the pound's journey south against the euro is probably closer to the end than the beginning," wrote Dean Turner, an economist at UBS WM in a note last week.
You can share this story on social media: