Fish & whisky sales drive UK food exports to record high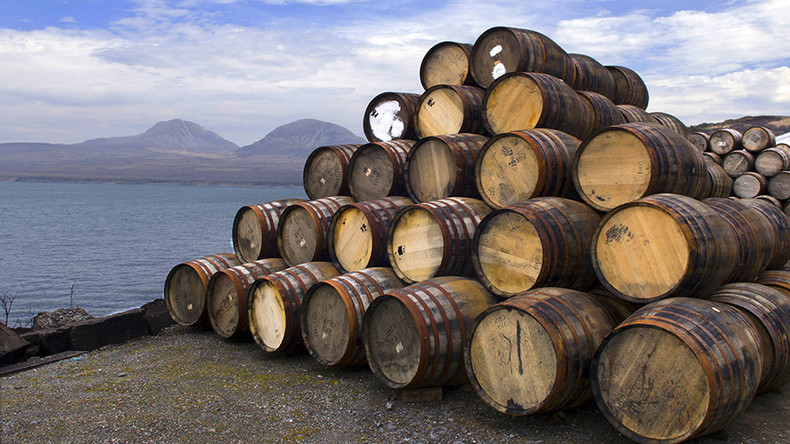 UK food and drink exports surged to a record £10.2 billion in the first half of the year against the same period in 2016.
The 8.5 percent growth was triggered by increased sales of whisky, salmon, and beer, which made up the UK's top three export products.
Exports of salmon reportedly soared 53 percent pushing its total export value to £408 million, while sales of whisky topped the country's food exports gained over three percent.
The recent numbers released by the Federation of Food and Drink (FDF) show chocolate, cheese, wine, and pork were among the other most popular exports in the first half of 2017.
At the same time, 20 key British markets, apart from Spain and Japan, saw positive growth due to a decline in the pound following last year's Brexit vote.
The value of exports to Spain plunged 17.6 percent due to a drop in commodities such as wheat and barley. UK's exports to Japan were two percent lower.
Exports to South Korea grew 77 percent with the country rapidly developing a taste for British beer, while sales to China rose by 35 percent and Belgium by 39 percent.
Sales of branded food and drink to the US reached £91.5 million in first six months of the year, up from £87.8 million in the same period a year ago. The US is Britain's major non-EU market for food exports, which looks extremely attractive for post-Brexit trade.
While weak Sterling improves UK competitiveness overseas, it sparked an increase in spending on imported ingredients and raw materials, the FDF says.
This has led to the food and drink trade deficit increasing by 16 percent to £12.4 billion this year.