First shipment of American coal sets sail for Ukraine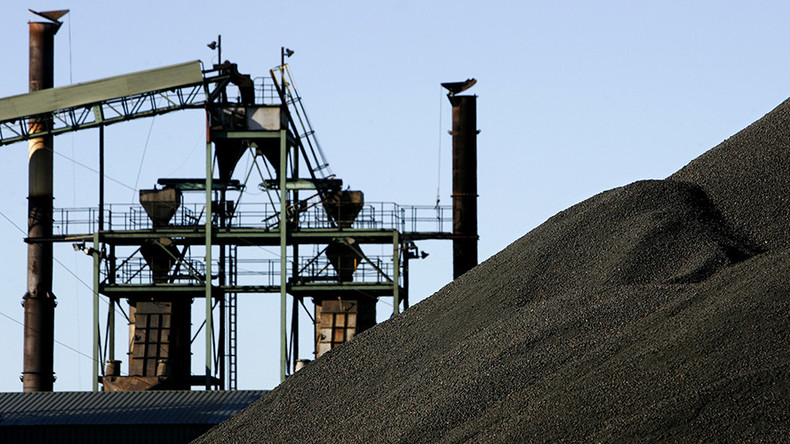 The first cargo of Pennsylvanian coal is on its way to Ukraine under a deal sealed between US Xcoal Energy & Resources and Ukrainian state-run Centrenergo earlier this year, the Ukrainian Embassy said on its Facebook page.
According to the contract, Ukraine will get 700,000 tons of coal from the US State of Pennsylvania this year.
"US coal will be a secure and reliable energy source for Centrenergo and its electricity customers. This shipment will boost both of our country's economies by supporting jobs in the coal and transportation industries," said US Energy Secretary Rick Perry in a statement.
Ukraine holds the third largest anthracite coal reserves in the world, according to the Ukrainian coal miner and trader Sadovaya Group.
However, over half of its coal resources are in the breakaway regions of Donetsk and Lugansk. The country faced massive disruption at power plants using anthracite coal after the railways leading to the territories were blocked by Kiev-backed militant groups.
In an attempt to maintain coal supplies, Kiev has turned to foreign producers and opted for anthracite coal from the US.
READ MORE: IMF approves delayed $1bn tranche to Ukraine
Earlier this year, US Energy Information Administration reported the price for coal shipped to Ukraine in the first quarter of the current year has almost tripled compared to the same period in 2016. At the same time, sales of American coal to Ukraine have more than doubled.