Technology behind bitcoin could replace physical gold trading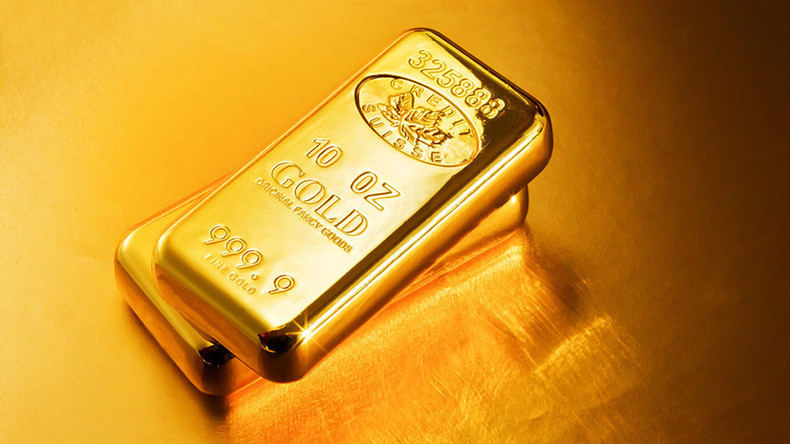 The bitcoin revolution has caught the attention of traditional banks and hedge funds. Financial companies are working on a platform that will use blockchain technology to verify and record transactions in gold trading.
Exchange owner CME Group, TradeWind Markets, and financial technology firm Paxos are working to make the $27 billion-a-day gold market digital.
The companies say it will add more transparency and security to the gold market.
"Digital gold would take market share away from other gold instruments: futures, physical gold bullion, gold ETFs," Ebele Kemery, head of energy investing at JPMorgan Asset Management told Bloomberg.
Blockchain can be quite handy in gold trading, as it is safe and fast, says Pierluigi Paganini, CTO at CSE Cybsec Enterprise.
"It is quite secure from the technical perspective, but you have to trust the entire system. It is for sure faster than traditional trading, and it is cost-effective," he told RT.
"It overcomes the difficulties like moving gold around or transporting it quickly," Paganini added.
James Turk, the founder of GoldMoney and Lend Borrow Trust, told RT that people will still stick to traditional gold bullion, as it is physical, unlike bitcoin and other cryptocurrencies. Also, blockchain will not solve the problem of the physical delivery of gold.
"Physical gold is a product of nature that has served as money for 5,000 years. Bitcoin is a man-made product with less than ten years of history. Also, gold is something you can hold in your hand, whereas bitcoin is essentially just a mathematical formula," he said.
READ MORE: $1 in bitcoin seven years ago is valued at over $1.4 million today
Bitcoin, one of the first digital currencies to use blockchain, has more than quadrupled in price this year to more than $4,300. A single token is worth 3.3 troy ounces of gold as of Friday.
"Prices for bitcoin depend exclusively on the relationship between offer and demand. If we consider these aspects, then it makes sense. There is no centralized organization that establishes the price of this cryptocurrency," Paganini said.
You can share this story on social media: