Air Berlin files for insolvency after biggest investor pulls funding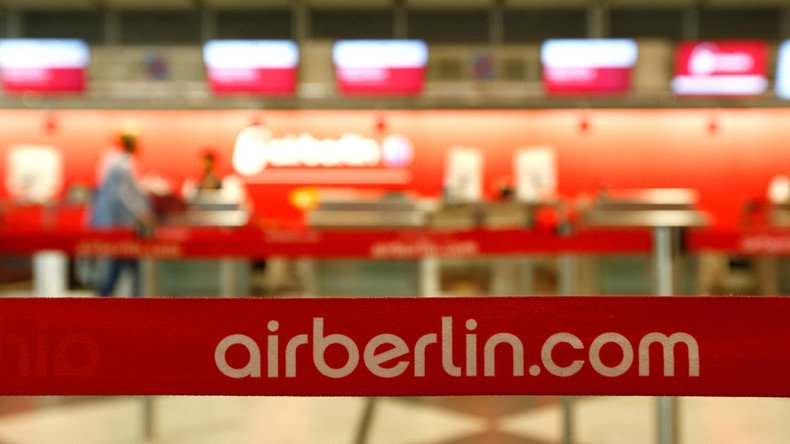 Germany's second-largest airline Air Berlin has filed for insolvency after its key shareholder Etihad Airways said it would withdraw financial support for the carrier.
Trading in Air Berlin shares was temporarily suspended until 12:05 GMT.
Air Berlin and its subsidiaries filed the application in a local Berlin court with no bankruptcy protection pursued for its Niki Luftfahrt and Leisure Cargo units, according to the carrier.
The airline said the bankruptcy proceedings would be opened in self-administration with the federal government supporting Air Berlin with a transitional loan of €150 million. The company will continue to operate during the procedure.
"This bridging loan will be made available via the KfW (state development bank) and backed by a federal guarantee," said the economy and transport ministries in a joint statement.
In recent months customers have faced delays and cancellations. In an attempt to remain solvent, Air Berlin leased 38 planes and crews to bigger rival Lufthansa.
The company also planned to merge its subsidiary Nikki with the airline arm of German tourism group TUI. However, the merger fell apart after Etihad announced it failed to reach an agreement on making a joint venture for the operation.
READ MORE: Aeroflot to start second major Russian airline
Etihad last provided additional funding of €250 million ($293 million) to Air Berlin in April.
The German carrier said it is in talks with Lufthansa over buying parts of the business after the carrier goes bankrupt.
The ministries stated that they are waiting for a decision from another airline weighing the possibility of purchasing parts of the business in the coming weeks.
You can share this story on social media: