Aeroflot to start second major Russian airline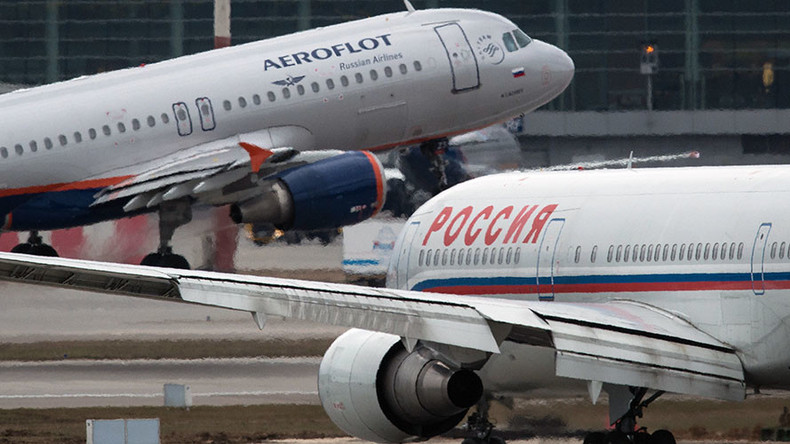 Russian flag carrier Aeroflot has announced plans to create a new airline on the basis of its three subsidiaries. The new airline's fleet of 74 airplanes will carry up to 10 million passengers annually, according to Aeroflot.
The new carrier will merge Aeroflot subsidiaries Rossiya Airlines, Donavia and Oren Air and will begin flying in summer 2016. The three airlines will be united under the Rossiya brand, and will become the second biggest airline in the country.
READ MORE: Transaero, Russia's biggest private airline files for bankruptcy

Aeroflot is trying to fill the void left by the bankruptcy last year of Russia's second biggest airline Transaero. Between January and October 2015, Aeroflot's main rival carried 11.22 million passengers. Donavia, Oren Air and Rossiya Airlines carried 8.6 million passengers in the same period.
Aeroflot is attempting to implement a strategy that would enable it to run its subsidiary companies so they do not conflict with its own market segment. Rossiya will occupy the middle segment, with Aeroflot continuing its current premium pricing. Budget airline Pobeda will take up the low-cost segment.
READ MORE: Aeroflot's low-cost airline offers flights to Europe for $15
Aeroflot is one of the largest airline groups in Europe, carrying 34.7 million passengers annually. The company serves 1,052 destinations in 177 countries worldwide. The airline is among the top 20 to launch new routes in 2015 according to the anna.aero airline network news and analytics portal.
You can share this story on social media: