Turkey threatens Russia with countermeasures over tomato ban
Published time: 10 Aug, 2017 14:15
Edited time: 7 Sep, 2017 11:01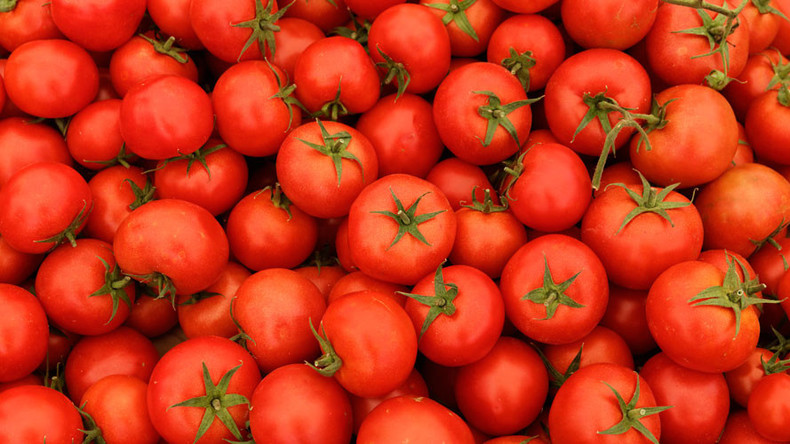 Ankara says it could respond similarly to restrictions on imports of tomatoes and other vegetables imposed by the Russian government. Turkey has lost nearly two billion dollars due to the ban since 2015.
"We have not ensured the ease of visa procedures. As for transportation, even though Russia allows Turkish logistics companies to conduct transportation operations and drive trucks in the country, the high visa fees make it difficult to benefit from this permit," said Turkey's Economy Minister Nihat Zeybekci, citing pressure from exporters.
Russia's restrictions have triggered losses of at least $2 billion for Turkey so far, says Kirill Lanshin, an analyst at Russia's horticultural society. The expert added that 40 percent of the Turkish tomato crop was exported to Russia before the ban.
Turkey's producers have diversified their export markets increasing sales to Belarus, China, Azerbaijan, and Morocco, according to Lanshin.
Earlier this week, Russia's Agriculture Minister Alexander Tkachev said that the country was not ready to import tomatoes from Turkey.
Moscow put Turkish fruit and vegetables under embargo after Turkey shot down a Russian jet in Syria. The ban was partially lifted after Turkish President Recep Tayyip Erdogan apologized for the incident.
After the apology, Moscow lifted a ban on travel to Turkey for Russian citizens as well as restrictions on Turkish companies involved in construction, engineering, and tourism.
However, the prohibition of some Turkish produce remains because since the embargo Russian producers have substituted some Turkish goods on the market.
READ MORE: Turkish tourism nosedives 41%, worst figures ever
Although links between the two countries have mostly normalized, the issue of visa-free travel for Turkish citizens and tomatoes is left unresolved.