Pound slips from 11-mth high as Bank of England keeps rates on hold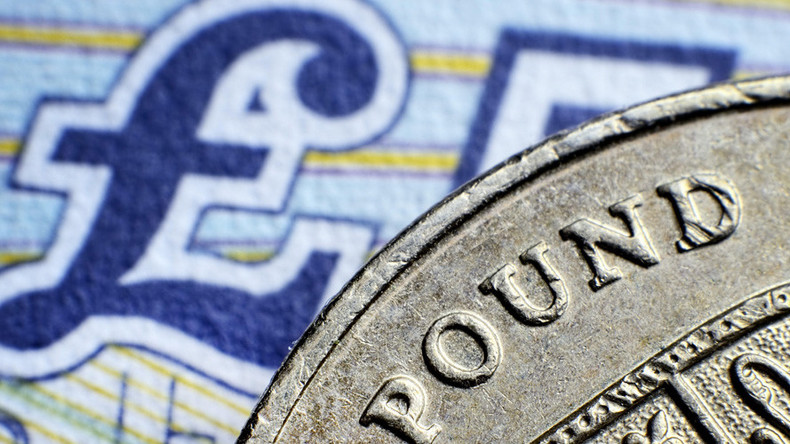 The Bank of England (BOE) threw cold water on the red-hot Sterling on Thursday. After reaching its strongest level since September, the British currency fell to $1.3133 against the US dollar.
Read more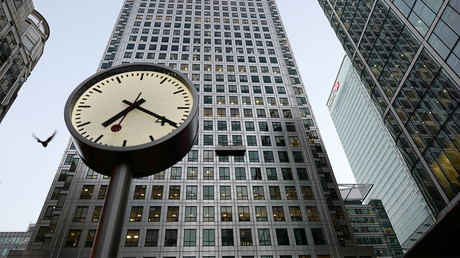 The pound's positive reaction to better-than-expected data on the UK service sector was cooled by the regulator's decision to keep interest rates unchanged.
Sterling was trading at just €1.106 versus the euro as of 2:50pm GMT, down from the €1.20 mark.
The pullback came after the BOE's Monetary Policy Committee voted 6-2 in favor of keeping interest rates at record lows of 1.25 percent and revised down its growth and inflation forecasts.
"The 6-2 vote was as expected. However, the dovish growth and inflation (forecasts were) a surprise to the markets," Neil Jones, Mizuho's head of hedge fund FX sales, told Reuters.
The BOE has revised down its 2017 growth projections, to 1.7 percent from 1.9 percent in May, saying the UK economy will remain "sluggish."
Growth is expected to slow to 1.6 percent in 2018, down from a previous forecast 1.9 percent.
Asset purchase programs were left unchanged, and the bank lending scheme was announced to end on schedule in February 2018.
The BOE's governor Mark Carney has warned Britain is beginning to adjust to a 'new and uncertain' relationship with the European Union. The bank cannot prevent the "weaker real incomes" which this new trading relationship is likely to bring, Carney said.
"Ongoing concerns around Brexit combined with questions about wage growth (will) hit the pound hard," said David Lamb, head of dealing at FEXCO Corporate Payments. "The chances of a 2017 rate hike now look dead and buried," he added.
Earlier, a purchasing managers' index (PMI) survey showed the UK's service sector grew at a faster pace in July than analysts forecast which came as a relief to those worried about Britain's economic slowdown.