Spain's economy returns to pre-crisis level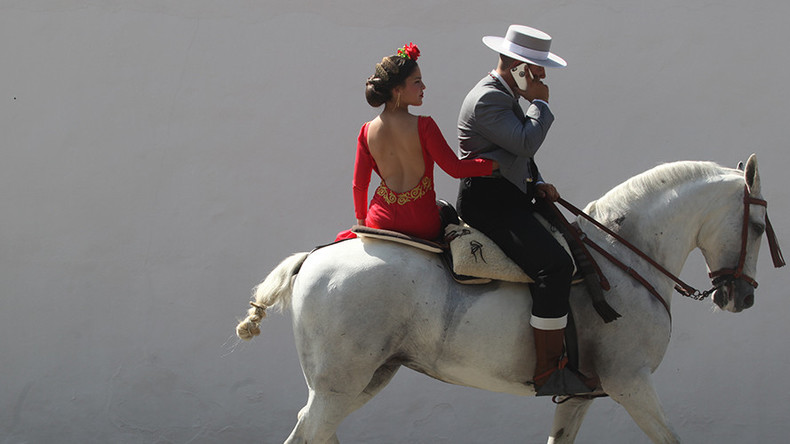 Growing exports and increasing spending by households have boosted the Spanish economy back to the size it was before the 2008 financial crisis.
According to the National Statistics Institute (INE), the economy accelerated by 0.9 percent in the three months to June, up from up from 0.8 percent at the beginning of the year. The country's gross domestic product (GDP) has grown 3.1 percent from a year ago.
Spain was pushed into an extended double-dip recession after the property market crash in 2008. The country's banking system was bailed out at the peak of Europe's debt crisis in 2012.
Since then, the government managed to slash wages, increase exports and bring the budget deficit in line with EU fiscal rules.
Exports have strongly risen in recent months, while robust growth in job creation triggered a rebound in household spending.
"We believe consumer spending growth appeared to regain some momentum in the second quarter, continuing to ride on the back of strong employment creation and a comfortable financial climate," said Raj Badiani, an economist at IHS Markit, as quoted by Reuters.
The jobless rate, which is still the second highest in the eurozone at 17.2 percent, has fallen to its lowest since July 2009.
According to the current government forecast, the economy will continue growing and will expand by at least three percent in 2017.
READ MORE: Eurozone labor market in much worse shape than official data indicates – ECB
"The better-than-expected performance in the first half of 2017 appears to be underpinned by continued strong employment growth, while exports continue to surprise on the upside in line with better demand conditions across key markets in the eurozone and a more competitive currency," Badiani said.
You can share this story on social media: