Spain focuses on lucrative gay tourism market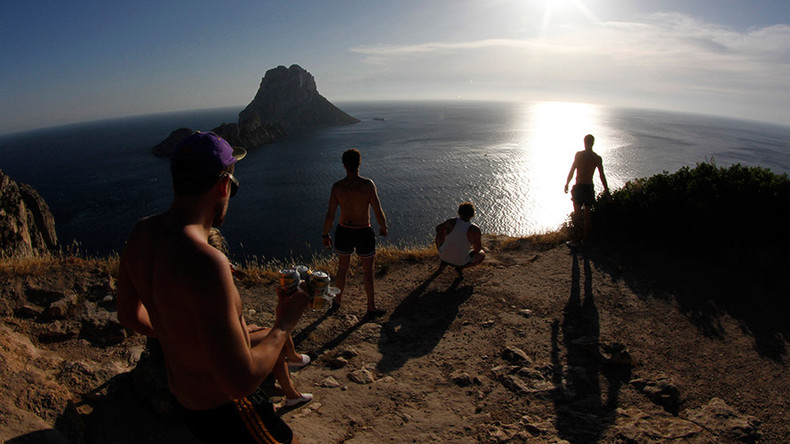 With a high dependence on tourism revenue, Spain is intensifying efforts to lure high-spending travelers from the LGBT community.
According to an AFP report, the Fitur tourism fair in Madrid has dedicated a special section to gay and lesbian travelers.
Spain's western region of Extremadura promotes annual gay pride festivities, as well as bird watching trips, local architecture and rural tourism.
"The goal is to appeal to the growing number of gay and lesbian couples who are having children," said Hugo Alonso of the Extremadura's tourism promotion agency.
READ MORE: Spain's national debt reaches highest level in over century
"We are interested in volume," he said, adding that gay and lesbians make up around 10 percent of all tourists.
Spain is considered one of the most gay-friendly destinations thanks to equal rights legislation which has allowed same-sex marriages since 2005.
Juan Pedro Tudela, the director of Diversity Consulting International, which advises firms targeting the gay and lesbian market, said the segment is attractive because gays travel all year round and spend more on trips.
"They have more disposable income" since there are fewer couples with children, he said.
The average spending of gay tourists is more than 30 percent higher than spending by tourists generally, according to Tourism-review.com. It estimated that gay tourist spends about €130 a day on entertainment and dining.
In a recent report, the United Nations' World Tourism Organization said "there is no denying" that gay travelers "are a dynamic and influential segment within the tourism sector."
Data shows gay tourism contributes more than €9 billion a year to the Spanish economy, and the sector grew almost 30 percent in 2016.
Madrid generated about €150 million from its annual gay pride festivities last summer. The windfall may be even higher this year with some three million people expected to participate.
You can share this story on social media: