Russia to supply transport helicopters to China in 2018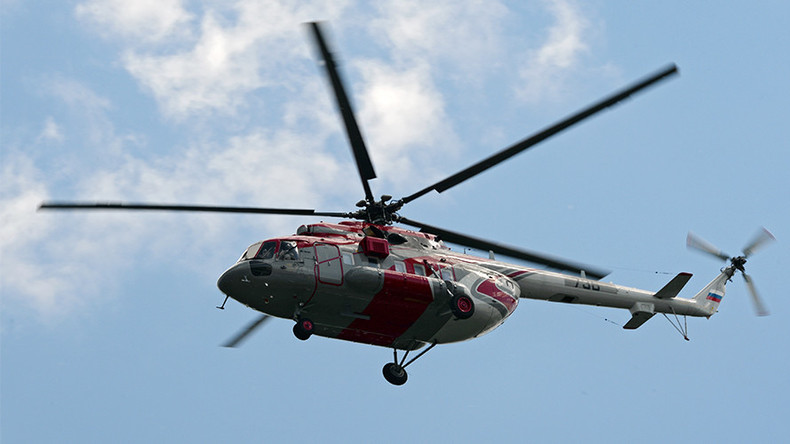 Russia's state arms seller Rosoboronexport has inked a deal with China to deliver four Mi-171E transport helicopters. The agreement was concluded at the MAKS-2017 international air show.
"We have signed a contract for the delivery of an additional batch of Mi-171E transport helicopters and relevant accessories to China. Our partners will get four helicopters. The contract will be implemented in 2018," Rosoboronexport CEO Alexander Mikheyev said in a statement.
The deal includes the sale of four VK-2500 helicopter engines for Mi-17 helicopters.
"We will deliver the engines in 2018," said Mikheyev.
READ MORE: China buys Russian military helicopters for $1.3bln
In 2014 China bought 140 AL-31 engines for the SU 27/30 fighter jets, and for its domestically designed fighter planes, worth $700 million. In 2012 it purchased Mi-171E helicopters and other Russian military equipment worth $1.3 billion.
According to Rosoboronexport, demand for Mi-171E helicopters is growing, and they are operational in Southeast Asia, including China.
Over the past 30 years, more than 4,000 versions of the Mi-17 helicopter have been exported to more than 100 countries.