India plans to create competitive global oil company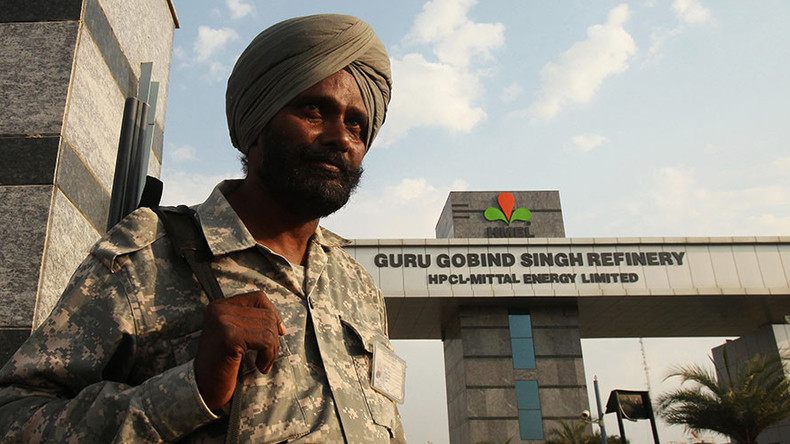 New Delhi has approved the sale of the government's 51 percent stake in Hindustan Petroleum Corporation (HPCL) to the country's largest oil and gas explorer Oil and Natural Gas Corporation (ONGC). The stake is worth $4.6 billion.
The move is expected to help create a vertically integrated Indian oil company that can compete internationally with global leaders.
According to Indian Cabinet of ministers, the small size of the country's oil explorers has prevented them from competing with international rivals.
"It is good for all the shareholders of both companies since integrated companies are much stronger and therefore valued by the market at a higher multiple than stand-alone companies," chairman of ONGC Dinesh Sarraf told the Economic Times.
Ministers also say that a company, with interests in retail and exploration, will be better able to weather fluctuations in the oil price.
Indian authorities say they plan for HPCL to become a separately listed subsidiary of ONGC, expecting to generate from it more than $11 billion in sales and privatizations this year.
ONGC already has a refinery company called Mangalore Refinery and Petrochemicals, with which HPCL could merge.
The joining of the two companies was suggested by Indian Finance Minister Arun Jaitley in February's budget.
"We propose to create an integrated public sector oil major which will be able to match the performance of international and domestic private sector oil and gas companies," he said.
Meanwhile, analysts warn that while the move might help the government reduce its deficit, it could prove difficult for both companies involved.
"There is not much synergy between ONGC and HPCL. The acquisition could mean interference by ONGC and dilution of a high-performance culture at HPCL," Ritesh Gupta, an analyst at Ambit Capital told the Financial Times.
ONGC had about $2 billion in cash reserves and $7.2 billion in net debt as of the end of March. According to Bloomberg, its equity value was $32.5 billion by the end of trading on Wednesday.