Ukraine paying three times more for American coal - EIA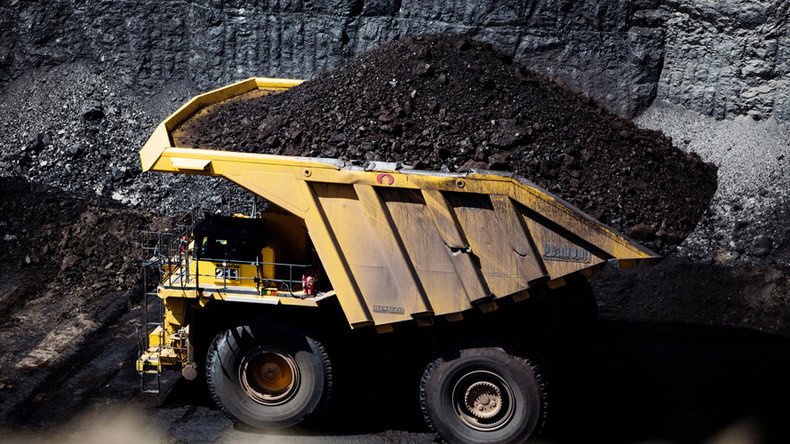 The US has almost tripled the price for coal shipped to Ukraine in the first quarter of the year compared to the same period in 2016, according to a report by the US Energy Information Administration.
Kiev has been buying US coal at $206 per short ton since January through March, which is almost triple the $71 the US billed last year.
At the same time, sales of American coal to Ukraine have more than doubled. The US shipped 865,000 tons of coal to Ukraine in the first quarter of the year against 355,100 tons bought during the first quarter of 2016.
At the same time, the price for US coal to Norway dropped around 10 percent from $140 to $125 per short ton.
Ukraine faced massive disruption at plants using anthracite coal after the railways leading to the breakaway Donbass region were blocked by Kiev-backed militant groups.
The price hike will lead to a decline in Ukraine's revenue with massive layoffs in the steelmaking sector that directly depends on coal supplies, according to Vyacheslav Holodkov from the Russian Institute for Strategic Studies.
"As Ukraine stopped purchasing coal from the republics of Donetsk and Lugansk, most of the anthracite coal is imported. Metal works need more. The extra cost coal will increase the price of the steelmakers' product, making it less competitive. One way or another it will hit Ukraine's economy," the expert said.
Earlier, Ukrainian President Petro Poroshenko said the country was due to buy two millions tons of coal from the US state of Pennsylvania.
Ukraine reportedly rejected South African coal as it turned out to be too expensive, while Russia was rejected for political reasons.
You can share this story on social media: