Russia offers Saudis a part in Arctic LNG project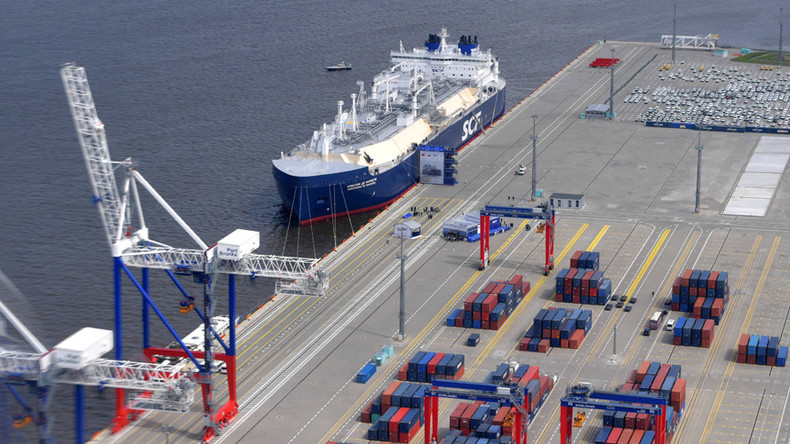 Russia has extended an invitation to Saudi Arabia's oil giant Saudi Aramco to participate in the Arctic LNG-2 project, Russia's Energy Minister Alexander Novak told Reuters in an interview on Thursday.
Cooperation between the two countries that are leading respectively the OPEC and non-OPEC nations into the collective crude oil production cut deal, have "top-flight" energy cooperation, which could further deepen if the Saudis were to take up the offer for a role in Arctic LNG-2, according to Novak.
"Saudi Aramco was offered different options of participation in Arctic LNG-2," the Russian minister told Reuters, but did not specify what the planned role for Saudi Arabia was.
Saudi Arabia will consider investing in Russia's Arctic LNG project, especially if it could be used to deliver LNG to the Middle Eastern country, Saudi Energy Minister Khalid al-Falih told Russian news agency TASS in an interview in early June.
"At this stage, of course, it is too early to talk about specific projects," al-Falih said back then.
The Arctic LNG-2 project is led by the biggest private gas producer in Russia, Novatek, which aims to begin construction of the first LNG train in 2022 or 2023. Novatek has yet to pick partners for this project.
READ MORE: Chinese investments shore up Russia's Arctic LNG project – Total CEO
Currently, Russia has just one operating LNG export facility, Sakhalin, whose majority shareholder is Russian gas giant Gazprom. But soon, the Yamal LNG project in the Arctic will become operational. The project plans to begin selling LNG on the sport market this year, and start deliveries under long-term contracts next year, Leonid Mikhelson, the chief executive of Yamal LNG's majority shareholder Novatek has said.
According to a Wood Mackenzie report from April, this year will be a decisive year for Russian LNG, when the first ever multi-train Arctic LNG project—Yamal LNG—is commissioned. The Arctic LNG-2 project in northern West Siberia will be the second large-scale LNG project led by Novatek, after Yamal LNG. Despite its huge conventional gas reserves, Russia's share in the global LNG market is small, at around 4 percent, WoodMac says.
This article was originally published on Oilprice.com