Moody's downgrades Qatar rating outlook as crisis deepens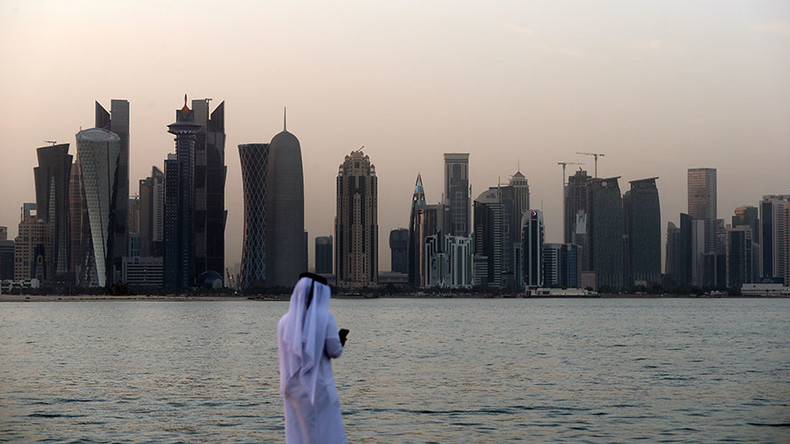 The Moody's rating agency has changed its outlook on Qatar's credit rating from stable to negative due to political anxiety ahead of the meeting between the Arab states who initiated a diplomatic and economic blockade of the emirate.
A quartet of Arab countries suspended their diplomatic relations with Qatar last month, and are due to meet in Cairo on Wednesday after Doha rejected a list of 13 demands, missing an extended deadline.
In June, Saudi Arabia, United Arab Emirates, Bahrain, and Egypt cut diplomatic ties with Qatar, accusing it of backing terrorist groups.
Later, the countries presented Doha with a list of demands, which includes shutting down its news channel Al Jazeera, ending support for the Muslim Brotherhood, downgrading ties with Iran, and closing a military base for Turkish troops.
Qatar rejected the demands claiming they were an infringement on its sovereignty. The government said it didn't fear retaliatory measures that could follow the refusal to comply with the requirements.
Moody's has also affirmed the long-term issuer and senior unsecured debt ratings at Aa3, saying a prolonged period of uncertainty is likely to extend into 2018. That might have a negative impact on Qatar's sovereign credit fundamentals.
According to the agency, the dispute between Qatar and its neighbors is unlikely to be resolved soon.
Qatar's exports of natural gas, which allows its people to have the highest per capita incomes in the world, have yet to be affected, Moody's says.
"While Qatar's hydrocarbon exports are not affected at this stage, there have been reports of disruptions to certain non-hydrocarbon exports and a forced shutdown of helium production," said Steffen Dyck, Senior Credit Officer, Sovereign Risk Group of Moody's.
READ MORE: Qatari currency hits 19-year low as diplomatic crisis deepens
The international rating agency Standard & Poor's (S&P) was the first to downgrade Qatar's long-term rating to AA- from AA, placing the rating on credit watch with negative implications.