US oil companies against expansion of Russia sanctions – WSJ
Published time: 4 Jul, 2017 10:05
Edited time: 4 Jul, 2017 10:05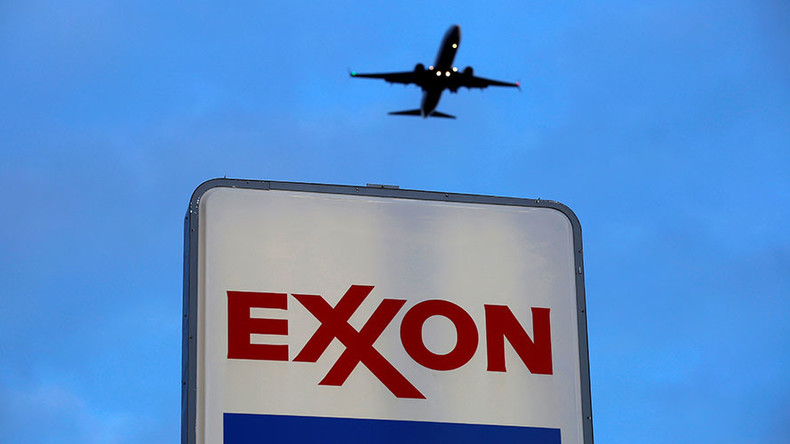 Exxon Mobil, Chevron and other big US energy players are concerned about possible broadening of US sanctions against Russia, the WSJ reports. The American oil lobby is worried it could threaten oil and gas projects which involve Russian partners.
According to the report, Exxon and Chevron want to hinder House passage of the legislation. The bill, which has been passed by the US Senate by a 98-2 vote, forbids American companies to make investments of over $1 million in the Russian energy sector.
The US Senators are accusing Russia of interfering in the last year's presidential elections, something the Kremlin has repeatedly denied.
An Exxon spokesman said the company doesn't have a position on sanctions, but has given the legislators information about how the bill could "disadvantage US companies compared to our non-US counterparts." Chevron has not commented on the issue.
The problem is complicated by the fact the US Secretary of State Rex Tillerson is Exxon's former CEO, who has been trying to avoid a conflict of interest and pledged to stay away from Exxon business.
Last month, he asked Congress not to take any action ties the Trump administration's hands. The administration has not ruled out a presidential veto of the sanctions bill.
Trump and his Russian counterpart Vladimir Putin are expected to have their first face-to-face meeting after the election at the G20 summit in Germany this week.
Relations between Exxon and Russia have been on hold since the Crimea referendum in March 2014. The US company reportedly wants to regain access to huge reserves of oil in the Russian Arctic.
Russian oil major Rosneft has a stake in Exxon's international projects, including those in the Permian basin in New Mexico, and Alberta province in Canada.