Japanese airbag maker Takata files for bankruptcy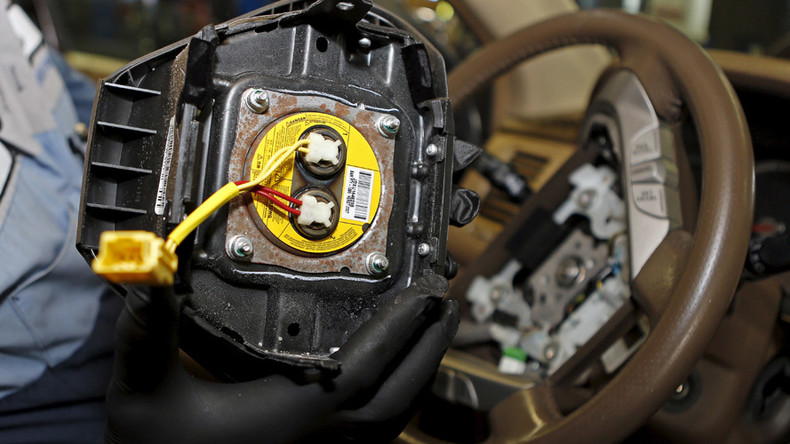 Troubled Japanese car parts maker Takata has filed for bankruptcy protection in the United States and Japan. It faces lawsuits and tens of billions of dollars in costs over an airbag defect linked to at least 17 deaths globally.
"At a board meeting on June 26, our company decided to begin procedures in filing for bankruptcy protection," Takata said in a statement after filing for Chapter 11 bankruptcy protection in the US, with similar action taken in Japan.
Takata's 12 overseas subsidiaries have also filed for bankruptcy protection.
American car parts maker Key Safety Systems (KSS) will take over Takata which will sell its assets and businesses to KSS for an estimated $1.6 billion.
"Although Takata has been impacted by the global airbag recall, the underlying strength of its skilled employee base, geographic reach, and exceptional steering wheels, seatbelts, and other safety products have not diminished,"said KSS chief executive Jason Luo.
He added, "we look forward to finalizing definitive agreements with Takata in the coming weeks, completing the transaction and serving both our new and long-standing customers while investing in the next phase of growth for the new KSS."
The US company also said it would keep "substantially all" of Takata's 60,000 employees in 23 countries and maintain its factories in Japan.
More than 100 million cars with Takata airbags, including around 70 million vehicles in the US, have been recalled since 2007. It has become the biggest safety recall in automotive industry history.
The faulty airbags manufactured between 2000 and 2008 at Takata's US factory, contained faulty inflators. They expanded with too much force, firing metal shrapnel into the cabin.
The first explosion happened to a Honda Accord in 2004 in Alabama and injured the driver.
In January Tokyo-based Takata agreed to pay $1 billion in penalties in the US for concealing dangerous defects. It also pleaded guilty to a single criminal charge.
The company paid $125 million to people injured by the airbags and $850 million to carmakers that used them.
Takata was founded as a textiles company in 1933. It started producing airbags in 1987, becoming the world's second producer of the safety products. The firm also produces a third of all seatbelts used in vehicles globally and other components.
You can share this story on social media: