Jack Ma says Alibaba will be bigger than economies of UK & France in 20yrs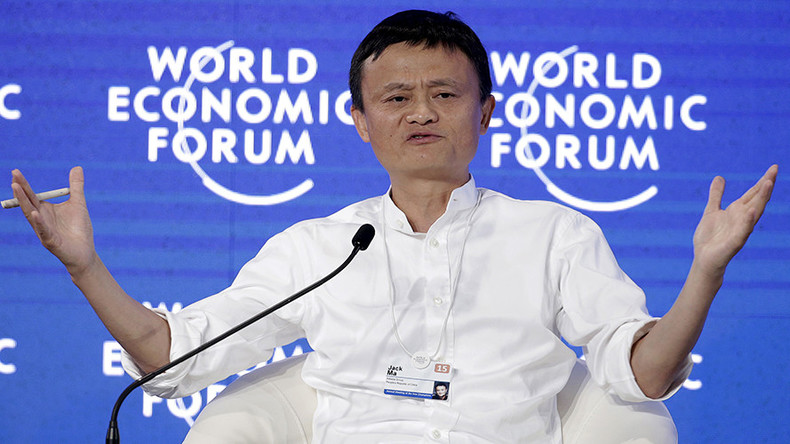 The founder of Chinese e-commerce giant Alibaba, Jack Ma, says his company will be worth more than the world's fifth-largest economy by 2036. Alibaba is already bigger than some countries, including Sweden, Poland, Iran, Norway, and Austria.
"If a company can serve two billion consumers, that is one-third of the total population of the world. If a company can create 100 million jobs, that is probably bigger than most governments can do. If a company can support 10 million profitable businesses on its platform, this is called an economy," Ma told company investors at Alibaba's headquarters in Hangzhou, as quoted by South China Morning Post.
Alibaba wants to earn $1 trillion in gross merchandise volume by 2020 to become the world's 16th or 17th largest economy, bigger than Turkey or Saudi Arabia.
In 2036, Alibaba would become the № 5 economy in the world, just behind the United States, China, EU and Japan, according to Ma. The company will have created 100 million jobs by that time, he added.
Alibaba had roughly 450 million active annual buyers on its China marketplaces in the financial year that ended March 31.
The company unites a family of internet-based businesses, which enables its users to buy or sell anywhere in the world. It has developed businesses in consumer e-commerce, online payment, business-to-business marketplaces, and cloud computing, and has started developing mobile apps, mobile operating systems, and internet TV.
You can share this story on social media: