Tech-heavy Nasdaq pulls Wall Street lower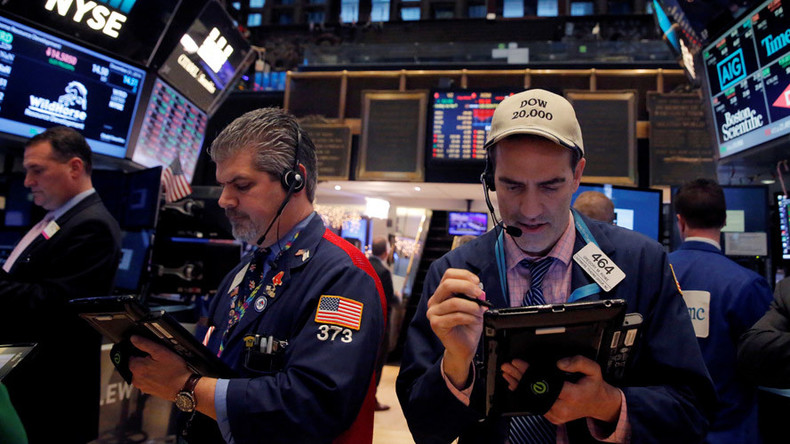 Major US stock market benchmarks closed lower on Monday, weighed by a second straight session of firm losses in technology shares.
Read more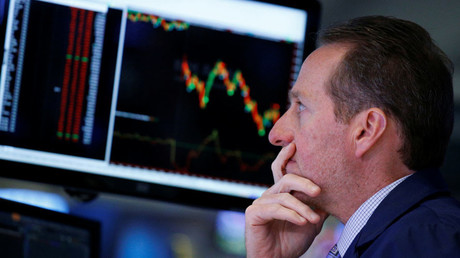 The tech-heavy Nasdaq Composite index posted its biggest two-day slide since December, ending down 0.5 percent. All big tech stocks declined, with Apple losing 2.5 percent, Netflix dropping 4.2 percent, and Facebook sliding 0.8 percent.
According to Karyn Cavanaugh, senior market strategist at Voya Financial, the tech sell-off wasn't surprising given how sharply the shares rallied over the past 12 months.
"It could be a little concerning, because just as the tech has been leading the market on the upside, they can lead the market down as well," Cavanaugh told MarketWatch.
"However, tech earnings have been particularly strong and given improving fundamentals, any swoon should be a buying opportunity for investors," she added.
Another senior market analyst, Neil Wilson from ETX Capital, suggested the sell-off could have been triggered by a Goldman Sachs warning that some of the big tech stocks were looking a touch overvalued.
"A correction isn't necessarily a bad thing and the sell-off so far hasn't rattled the rest of the market despite the biggest technology companies accounting for about a third of all the gains on the S&P 500 this year," he said, as cited by the Financial Times.
The declines in technology stocks took its toll on Wall Street, with the S&P down 0.4 percent and the Dow Jones falling 0.17 percent to 21,235.67.
Telecoms and energy stocks gained, however, as investors sought value.
"You're seeing people not want to come out of the market," Michael O'Rourke, chief market strategist at JonesTrading in Greenwich, Connecticut, told Reuters.
"They're selling what's been a winner, rotating into what's been a loser because they want to stay in the market. That's not necessarily a bullish omen because when markets are at tops, people want to stay fully invested."