US stock market risk at highest level since before 2008 financial crisis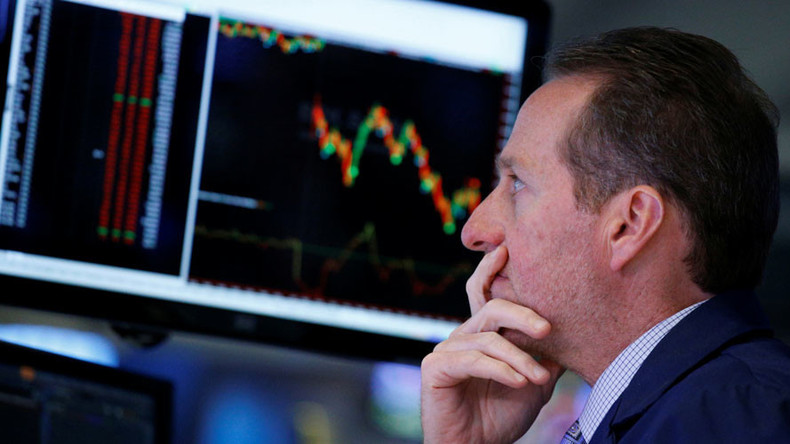 American markets are facing their biggest danger of collapse since before the financial crisis, according to money manager Bill Gross. The portfolio manager at Janus Global warns investors are paying too high a price for the risks they are taking.
"Instead of buying low and selling high, you're buying high and crossing your fingers," said Gross at the Bloomberg Invest New York summit.
The 73-year-old bond guru blamed central bank policies for low and negative interest rates which are artificially driving up asset prices while creating little growth in the real economy and punishing individual savers, banks and insurance companies.
"Money is being pumped out into the system and money that is yielding less than nothing seeks a haven not only in bonds that are under-yielding but in stocks that are overpriced," Gross told the media in an interview.
Experts forecast the US economy will grow 2.2 percent this year and 2.3 percent in 2018.
Gross's $2 billion fund has returned 3.1 percent in the year through June 6, outperforming 22 percent of its Bloomberg peers. His warning comes along with other experts' prophecies of a catastrophic end to the market's hot streak.
The president of the James Advantage Fund, Barry James told CNBC that despite stocks trading close to their record highs, the risk of a possible US market correction is rising.
"We don't know when there will be a peak in the market and a tumble, but it does look like a tire with a bulge," he said.
Swiss investor Marc Faber last week proclaimed the US markets are caught in the midst of a gigantic bubble, saying "there is a bubble in everything. Nothing in asset price is very low."
You can share this story on social media: