'It's time to sell,' expert warns of possible correction in US stock market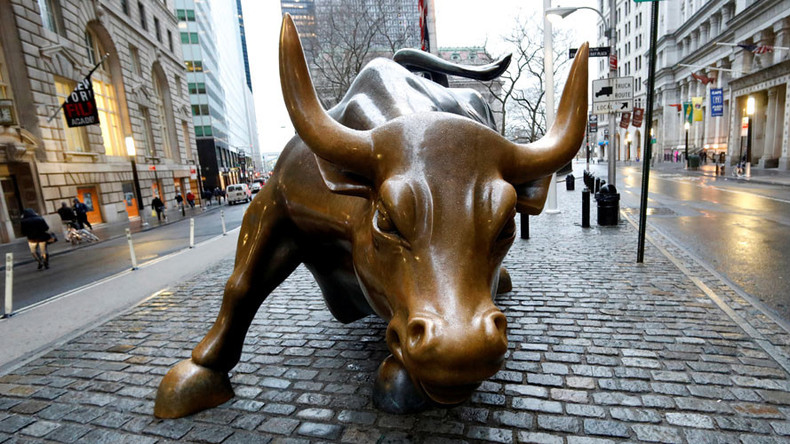 While stocks are trading close to their record highs, the risk is rising and the market is bracing for a possible correction, warns the president of the James Advantage Fund, Barry James.
Read more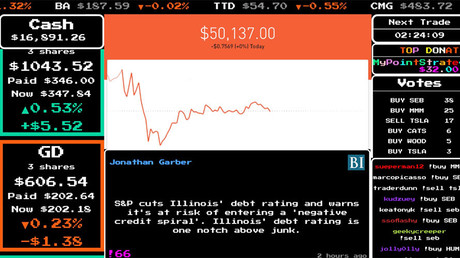 "We don't know when there will be a peak in the market and a tumble, but it does look like a tire with a bulge," he said in an interview with CNBC citing his firm's indicators over the last month or so.
James added it's just a matter of whether the air leaks out slowly or quickly.
US equities closed lower on Tuesday but still not far from their record highs.
According to Barry James, there are some concerning things, including the fact that valuations are very high and fewer names are responsible for leading the market higher.
He said that in the last three months, a typical S&P 500 stock rose about 0.5 percent, while the index overall was up about 2.5 percent.
"We see this building toward perhaps some type of a correction in the stock market, and we believe it's time to sell," James said.
His warnings were echoed by Paul Christopher, head global market strategist at Wells Fargo Investment Institute, who agreed there would be some consolidation in the market. He expects five to eight percent downside in the S&P by year-end.
Christopher, however, also said there might be further earnings gains in 2017, 2018 and probably 2019 as well.
"Along with that, we think the market will make new highs. We simply have to get over a few uncertainties regarding the Fed, regarding the administration and Congress, and tax reform and those sorts of issues," said Christopher who is expecting a modest acceleration in economic growth next year.