Iran signs final contract to buy 30 Boeing 737 planes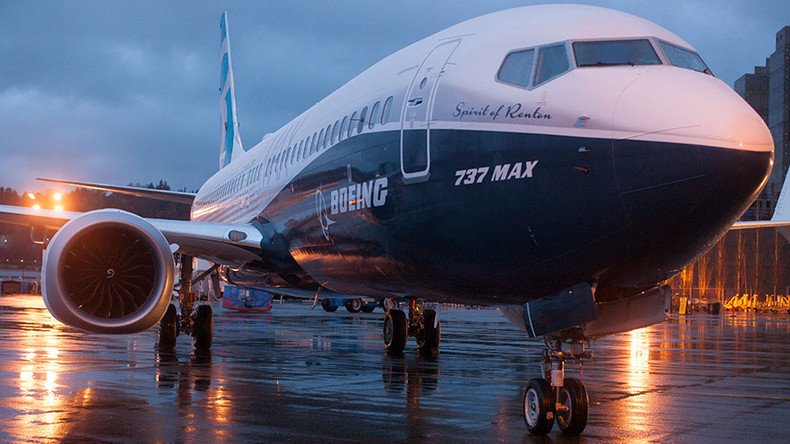 Boeing has signed a final deal with Iran's Aseman Airlines to supply 30 737 MAX jets to the carrier, IRNA news agency reports, citing the airline's managing director. Following the first batch of the planes, the company will order additional 30 jets.
One year of negotiations between the US aerospace giant Iran's third-largest carrier concluded on Saturday, when Aseman's Managing Director Hossein A'laei and Boeing Sales representative in the Middle East and Russia James Larson signed the final contract on purchasing 30 of the 737 MAX jets.
While the carrier operates as a private company, Iran's Minister of Cooperative, Labor and Social Welfare Ali Rabiei and Head of Civil Aviation Organization Ali Abedzadeh attended the signing ceremony.
According to the preliminary memorandum of understanding, which was signed between the two companies on March 19, the company will order 30 additional planes once the first batch is delivered.
The deal for 60 jets would be worth $3 billion, according to IRNA. Aseman would pay 5 percent of the sum and the remaining 95 percent will be financed by Boeing, the agency reported.
One 737 MAX costs around $100 million at current prices, but in the case of such large contracts, carriers usually enjoy a 50 percent discount.
The deliveries will start in 2022 and within two years, the carrier will receive all 30 planes of the first batch.
The new agreement supplements of the $16.6 billion deal Boeing signed with Iran under Barack Obama's administration. Boeing has agreed to sell 80 aircraft to the country's flag carrier IranAir under the deal.
READ MORE: Politicians upset over Boeing deal with Iran
Earlier this year, Iran signed a deal with Airbus to buy 118 passenger jets for an estimated €22.8 billion ($25 billion). The contract later would be cut to 112 planes, according to Iranian officials.
You can share this story on social media: