Pound sterling hits 11-week low after UK election results in hung parliament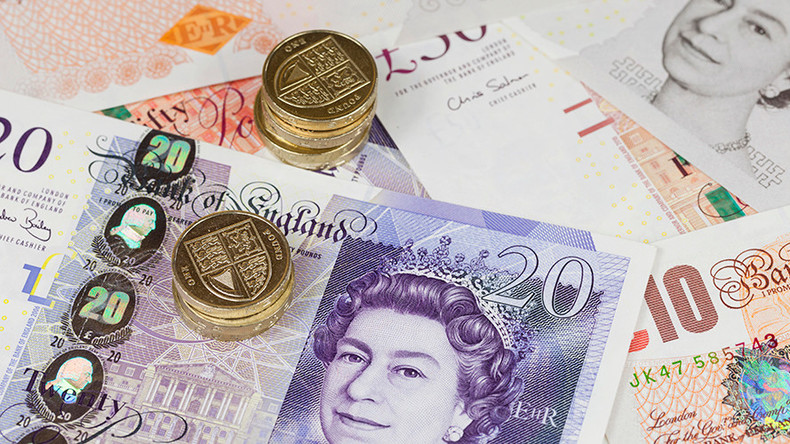 The British currency has fallen sharply following the Conservative Party's loss of a parliamentary majority in the UK General Election and is on track for its biggest one-day fall since the Brexit vote.
The sterling dropped more than two percent to $1.2702 against the US dollar on Friday, moving closer to levels not seen since April 18, when Prime Minister Theresa May called the snap election to strengthen her hand in negotiations for the UK's exit from the European Union.
Against the euro the pound was down two percent at 1.1344. It also slid 1.7 percent against the Japanese yen.
A weak sterling pushed UK's benchmark index FTSE 100 up 1.88 percent to 7,515.91. A fall in the value of the pound tends to boost the FTSE as the majority of companies in the index have significant operations overseas.
FTSE 100 now up over 1% ...not inconceivable that it could close at an all-time high today despite uncertainty of hung parliament pic.twitter.com/lza4dYziHU

— Richard Fletcher (@fletcherr) June 9, 2017
In contrast, the more domestically-focused FTSE 250 index dropped 0.84 percent.
Read more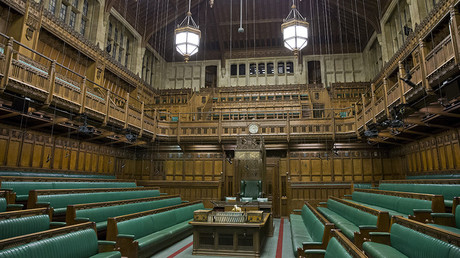 Analysts say the prospect of a "hung parliament," when there is no majority party, was probably one of the worst outcomes possible, as it means further uncertainty for the UK which is heading toward Brexit negotiations with the EU.
"The unexpected outcome increases the threat of further volatility for sterling and UK assets," global chief investment officer at UBS Wealth Management Mark Haefele told the BBC.
"The result is likely to call the position of the prime minister into question, the government is likely to be relatively weak, and the result further complicates the upcoming Brexit negotiations," he said.
According to Neil Wilson from ETX Capital, May's decision to hang on as prime minister is worrying the City and will drive the pound lower.
Senior Conservatives confirmed on Friday May had no intention of resigning and, despite pressure from the Labour Party, plans to work on forming a government, most likely by making a pact with the Democratic Unionist Party (DUP).