More people betting against Tesla than any other US company, Musk bites back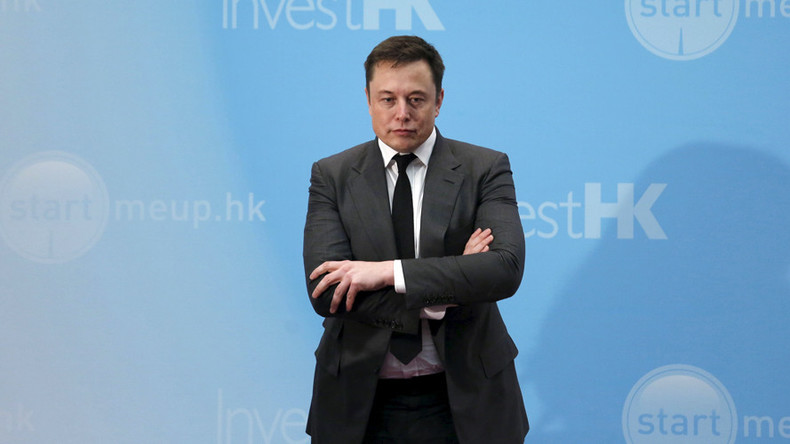 Elon Musk has lashed out at detractors after a report that his company, Tesla, is now the largest shorted stock in the US equity market.
Musk tweeted an Investopedia article which says that more people are betting against his company than any other, despite Tesla shares rising week-on-week.
These guys want us to die so bad they can taste it

— Elon Musk (@elonmusk) June 8, 2017
The newly released figures, from financial analytics firm S3 Partners, show that Tesla now has a short interest of $10.4 billion.
READ MORE: Elon Musk's anti-traffic jam tunnels explained in fresh video (VIDEO)
For the second week in a row, investors betting against Tesla have a chalked up a combined market loss of $442 million. This year to date, losses have surpassed the $5 billion mark, reports Investopedia.
The Tesla founder poked fun at the short investors, suggesting the company's performance was driving them to target a "voodoo doll" in his likeness.
Just wish they would stop sticking pins in voodoo dolls of me. That hurts, ok?

— Elon Musk (@elonmusk) June 8, 2017
READ MORE: Apple, Tesla seek California rule changes for self-driving cars
Furthermore, it appears the "voodoo dolls" won't be going away anytime soon, as the anticipated release of Tesla's Model 3 is only projected to improve the company's share prices.