Failing Spanish bank sold for €1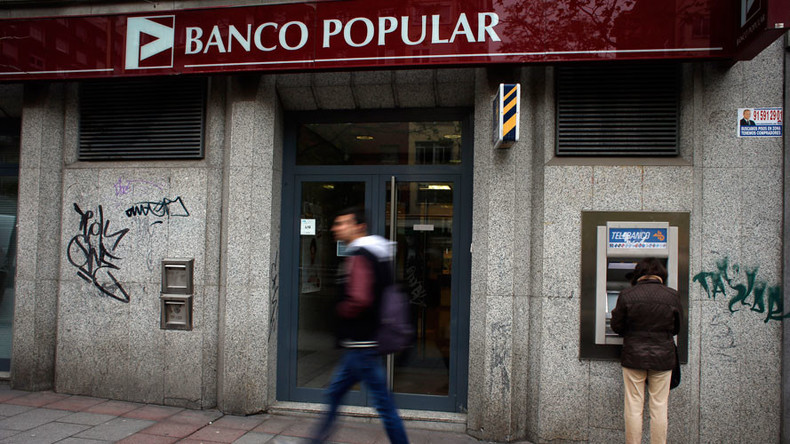 Spain's largest bank Santander bought its rival Banco Popular for a symbolic €1 on Wednesday after the EU had warned the lender was on the verge of collapse. Banco Popular had accumulated €37 billion in toxic real estate loans.
Read more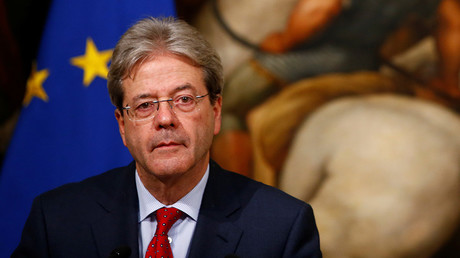 In a statement to the Spanish regulator, Santander said that it was planning to raise €7 billion in fresh capital to rebuild Popular's balance sheet, the country's sixth-biggest bank.
The sale was organized in less than 24 hours and followed an acceleration in deposit withdrawals. Reuters sources say it had hit €18 billion euro, equivalent to almost one-quarter of the total.
"This deal is good for Spain, and it's good for Europe," Santander chairman Ana Botin said of the agreement. The deal means that Popular's losses will now be taken on by shareholders and creditors, not taxpayers.
The European Central Bank said there was a "significant deterioration of the liquidity situation of the bank in recent days," and that shortly Popular would have been "unable to pay its debts."
The value of Banco Popular shares had declined over the last few days with investors worried about its ability to remain solvent. Trading was suspended on Tuesday. The bank's shares have lost almost 66 percent of their value this year.
Santander shares were down 0.66 percent on Wednesday, but the bank's stock prices has risen over 16 percent this year.
At the height of the 2008 financial crisis, the rescues of several mid-sized eurozone banks — Anglo Irish in Ireland, Bankia in Spain, Laiki in Cyprus — caused a wave of national bailouts that nearly broke apart the bloc's common currency.
In contrast to 2008, the sale was met with calm in the markets.
"This shouldn't pose any real problems for other banks," Aberdeen Asset Management Head of Credit Research Laurent Frings said, as quoted by Reuters. "But it does show that there is real risk in investing in these second-tier names."