'Let them dare!' – Gazprom CEO warns Ukraine over stealing Russian gas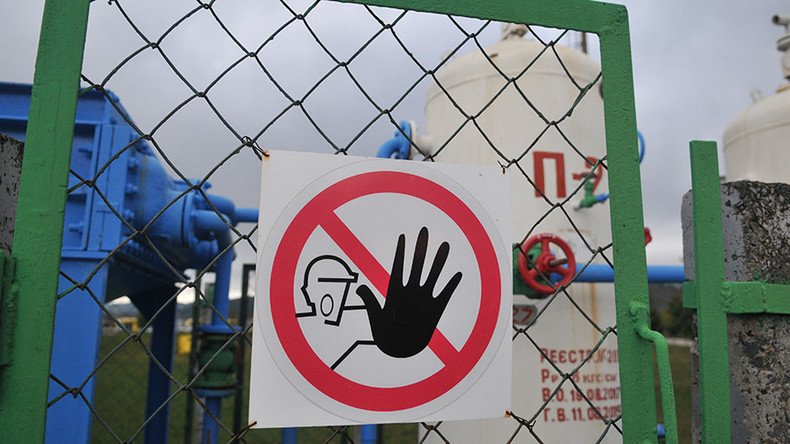 Gazprom has no reasons to worry about Ukraine siphoning gas destined for Europe as payment for a fine leveled against the Russian firm by Ukraine's Antimonopoly Committee, explains CEO Aleksey Miller.
"Let them dare!" Miller said on the sidelines of the 21st St. Petersburg International Economic Forum (SPIEF 2017) on Thursday.
In December, Kiev's Economic Court upheld a decision by Ukraine's Antimonopoly Committee to fine Gazprom $6.6 billion, including over $170 million in penalties. The fine was imposed for alleged abuse of monopoly power in the natural gas market in 2009-2015.
Miller refused to comment on the course of the litigation between Gazprom and Ukraine's state energy company Naftogaz, as a final decision is still awaited.
Earlier this week, Naftogaz claimed the arbitration court in Stockholm had ruled in its favor in a dispute with Gazprom. The Russian company said the ruling was an interim stage in the court process.
In 2015, Gazprom took Naftogaz to court demanding the Ukrainian company pay penalties over the failure to fulfill the 'take-or-pay' terms of its contract. Gazprom said the deal obligates Kiev to buy a minimum quantity of gas annually or face a penalty.
As of the end of May, Gazprom's claim totaled $47.1 billion, most of which – $34.5 billion – was for gas not delivered by the Russian company in 2012-2016.
Earlier this year, the head of business development of Naftogaz Yury Vitrenko admitted that losing the case in Stockholm court would lead to the Ukrainian company filing for bankruptcy.
You can share this story on social media: