Ukraine's gas monopoly to demand $2.6bn from Russia for Crimean assets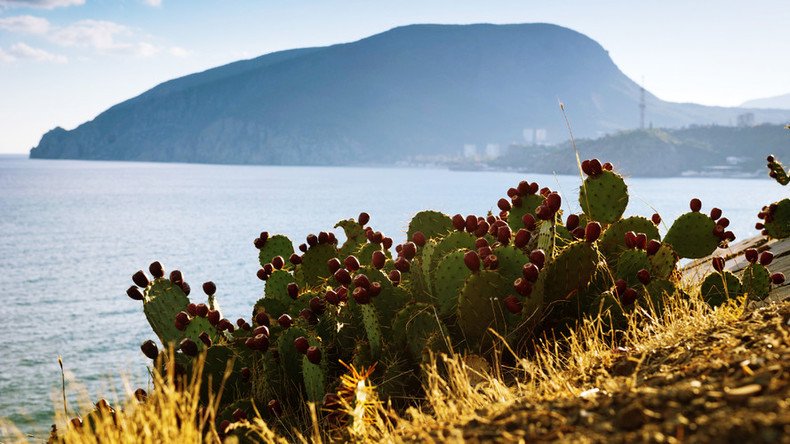 Ukraine's national oil and gas company Naftogaz and its six subsidiaries are planning to sue Russia for the loss of assets in the Crimea, according to a statement released by the group.
"Naftogaz has preliminarily estimated the damage to the group at $2.6 billion," the company says, stressing that the claim includes property of Naftogaz, Chornomornaftogaz, Ukrtransgaz, Ukrgazvydobuvannia, Ukrtransnafta, Gaz Ukrainy and Likvo. Naftogaz claims the seizure of Crimean energy assets owned by the group violates the bilateral agreement on promotion and mutual protection of investments, signed by the two governments.
"After the illegal invasion of Crimea and the occupation of the peninsula in 2014, the Russian Federation applied an ambitious and well-coordinated scheme of depriving Ukrainian companies of their property without paying compensation," the company says.
In March, Naftogaz said it was planning to sue Russia over the Crimean assets, and that it would seek international investment arbitration.
Earlier this year, Naftogaz announced the start of compensation negotiations over the nationalizing of Chornomornaftogaz and Ukrtransgaz, which formed one enterprise after Crimea held a referendum to join Russia two years ago.
On March 16, 2014, the referendum asked the people of Crimea whether they wanted to join Russia, or if they wanted to restore the 1992 Crimean constitution and Crimea's status as a part of Ukraine. The referendum took place five days after the Crimean government declared the independence of the Republic of Crimea. The vast majority voted in favor of Crimea seceding from Ukraine and rejoining Russia.
You can share this story on social media: