'Achieving a New Balance on Global Stage' at St. Petersburg International Economic Forum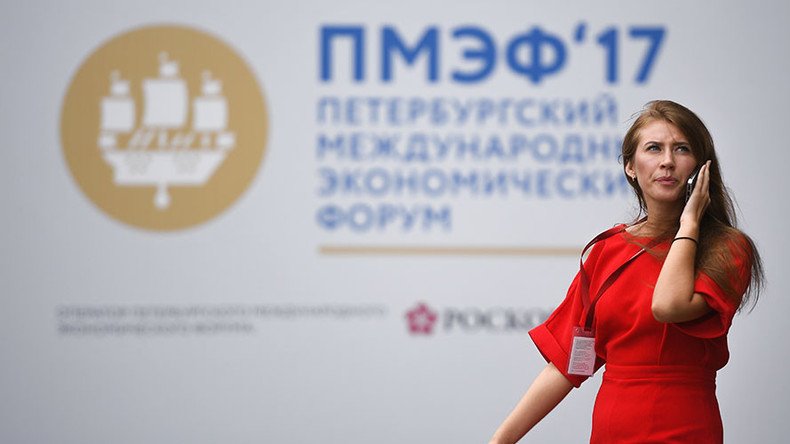 Russia is ready to host the annual St. Petersburg International Economic Forum (SPIEF 2017) on Thursday. Among the issues to be discussed are problems in the global economy and Russia's economic growth after the recession.
Russian President Vladimir Putin will meet the Indian Prime Minister Narendra Modi, Austrian Chancellor Christian Kern, and other world political and business leaders.
The SPIEF 2017 agenda includes the BRICS Business Forum and B20 (the G20 dialogue with the global economy) Forum on international trade and investment, a Russian–Indian Forum of Corporate Executives, the traditional Energy Summit of Corporate Executives, and business dialogues, including Russia–USA, Russia–France, Russia–Latin America, Russia–Switzerland, Russia–Japan, Russia–Africa, and others.
The heads of several European oil companies, including Total, Royal Dutch Shell, and BP will be attending.
Organizers say there is a significant interest in the event. Confirmations are up 15 percent from last year, St. Petersburg Governor Georgy Poltavchenko told RIA Novosti last week.
This year, a larger number of US businesses are also attending the Forum. Barack Obama's administration discouraged US companies from participating last year, but under Donald Trump, the situation looks different.
"A large number of US business leaders are planning to attend the St. Petersburg Economic Forum this year… Now it is getting clear that there will be more US business leaders at the SPIEF, and the delegation will be more substantial, we are expecting those organizations which could not previously attend the forum for a number of reasons," Russia's trade representative in the United States Aleksandr Stadnik told Sputnik.
Though fewer CEOs are expected this year, organizers say that in business terms, it is even better.
"It may be better to have a key decision maker for emerging markets attend than a CEO. Everyone loves to see well-known, Davos-level participants attend the forum, but if you want to get practical stuff done, give me someone who focuses on business in Russia," Dan Russell, head of the Washington-based US-Russia Business Council told Bloomberg.
The opening ceremony will see a speech from United Nations Secretary-General Antonio Guterres.
You can share this story on social media: