Battered oil slips lower after OPEC deal falls short of expectations
Published time: 26 May, 2017 09:58
Edited time: 26 May, 2017 13:05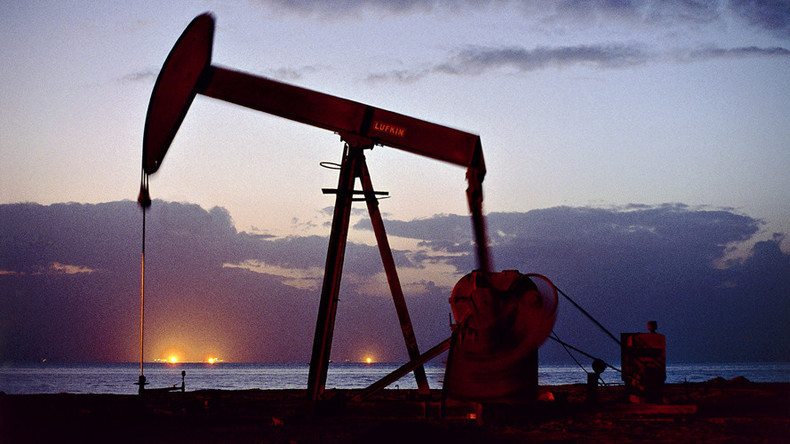 Oil prices were down on Friday after tumbling in the previous session when the Organization of the Petroleum Exporting Countries (OPEC) and the other main producers agreed to extend output cuts.
Crude oil plunged five percent following the Thursday announcement as investors were disappointed the meeting did not produce bigger supply cuts.
After initially clawing back some of the losses, Brent crude futures were down 16 cents to $51.30 per barrel as of 1:00pm GMT on Friday. US West Texas Intermediate futures were 12 cents lower at $48.78 a barrel.
According to Goldman Sachs, the negative reaction was driven by the lack of greater cuts, an absence of caps on supplies from Libya and Nigeria that are still exempt from the deal, and no "clear exit strategy."
The cartel and non-member exporters agreed to extend the existing oil output curbs of around 1.8 million barrels per day (bpd) until the end of the first quarter of 2018. The initial agreement would have expired next month.
Analysts say that despite the slight recovery markets are still on the back foot.
"With Russia and Saudi announcing nine months (of extended cuts) a week before, this was already priced in, so the market wanted the "over-and-above" which didn't come – hence the sell-off," oil analyst at Energy Aspects in Singapore, Virendra Chauhan told Reuters.
"OPEC agreeing to nine months without deeper cuts leaves prices at the mercy of inventories and US production and demand," said Greg McKenna, chief market strategist at futures brokerage AxiTrader.
Goldman Sachs warned the biggest risk to oil markets was what would happen next year, at the end of the OPEC-led production cut.
The new agreement is until March 31, 2018; with OPEC's next ordinary meeting set for November 30.