Oil prices hiccup as OPEC, Russia extend production cuts by nine months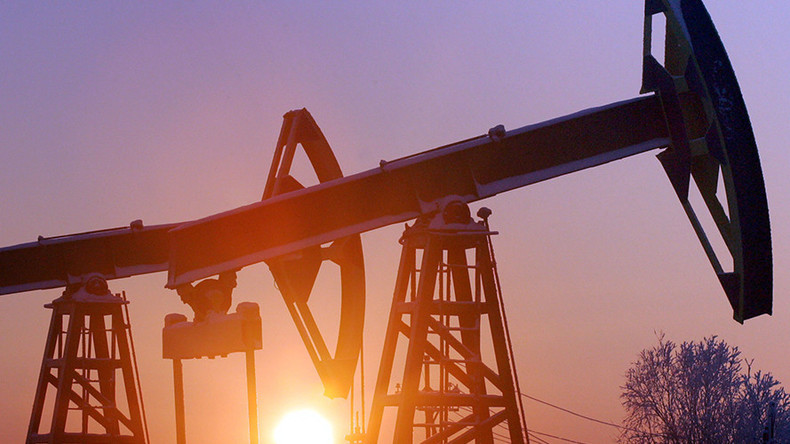 Oil prices retreated on Thursday after the Organization of the Petroleum Exporting Countries (OPEC) reportedly reached a deal with Russia and other major producers to extend output cuts by nine months, until March 31, 2018.
The main crude benchmarks were trading almost a dollar lower before prices recovered. As of 2:40pm GMT, Brent crude was down 16 cents at $53.80, while US West Texas Intermediate was 23 cents lower at $51.13.
The cartel and non-member exporters are meeting in Vienna to discuss whether to extend the deal reached in December to jointly slash oil output by 1.8 million barrels per day in the first half of the year.
The extension is likely to be nine months instead of the originally planned six months. The biggest non-OPEC producer asked for 12 months, according to Reuters.
"I think nine months is most likely," one OPEC delegate said, as quoted by the agency. Four other delegates agreed it was the most probable outcome.
Saudi Arabia and Russia have agreed the extension of the cuts is needed to help the market continue rebalancing and prevent prices from falling below $50 per barrel again.
However, not everyone in Russia is backing the extended accord. The Russian Finance Ministry has issued a warning that cutting production could provoke the second wave of shale oil revolution in the United States, Vedomosti daily reports.
The deal will temporarily reduce what is on offer to the market, but the difference will be compensated by US shale oil, which will only lead to oversupply in the future. As a result, oil prices would drop to $30 per barrel, warns the Finance Ministry in an article called Zugzwang.
Zugzwang is a situation found in chess and other games where one player is put at a disadvantage because they must make a move when they would prefer to pass and not move.
According to the ministry, oil prices slightly above $40 per barrel but without US shale would help the market to rebalance faster.
You can share this story on social media: