US preparing legal action against Fiat Chrysler over diesel emissions
Published time: 18 May, 2017 09:52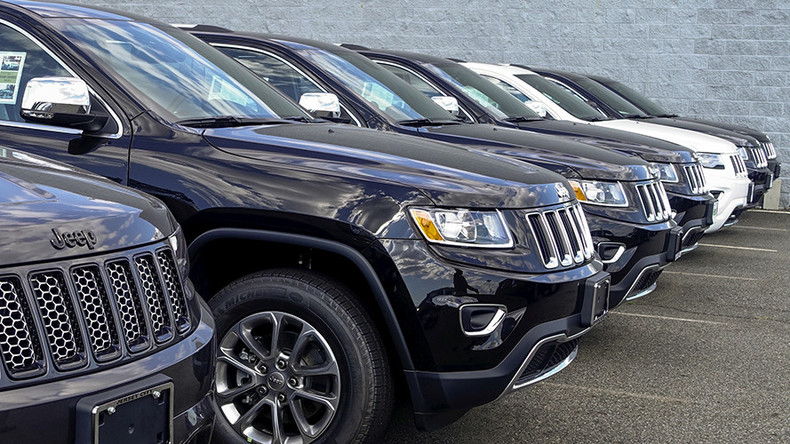 The US Justice Department is expected to file a lawsuit against automaker Fiat Chrysler over excess diesel emissions if an agreement is not reached this week, Reuters reports, quoting two sources familiar with the matter.
In January, the US Environmental Protection Agency accused the automaker of using software to cheat emission tests in about 104,000 cars and SUVs. The cars in question are 2014-2016 Jeep Grand Cherokees and Dodge Ram 1500 trucks with 3.0-liter diesel engines.
A hearing on the matter will take place on May 24, and the Justice Department is expected to file a lawsuit if the matter is not settled.
Fiat Chrysler (FCA) said the litigation was "counterproductive" and "in the case of any litigation, FCA US will defend itself vigorously, particularly against any claims that the company deliberately installed defeat devices to cheat US emissions tests."
On Wednesday, Reuters reported the European Union is suing Italy for failing to ensure emission devices Fiat Chrysler fitted in its vehicles didn't allow cheating on pollution tests.
"They [Italian authorities] still need to provide additional information that would convince us that the devices used in Fiat models are justified and can, therefore, be considered legal," an EU source said.
The investigation into FCA by Washington and Brussels comes after a similar lawsuit against Volkswagen. The German carmaker admitted to cheating on emissions and agreed to pay up to $25 billion in the United States alone.