Pacific Rim countries pursue trade pact snubbed by Trump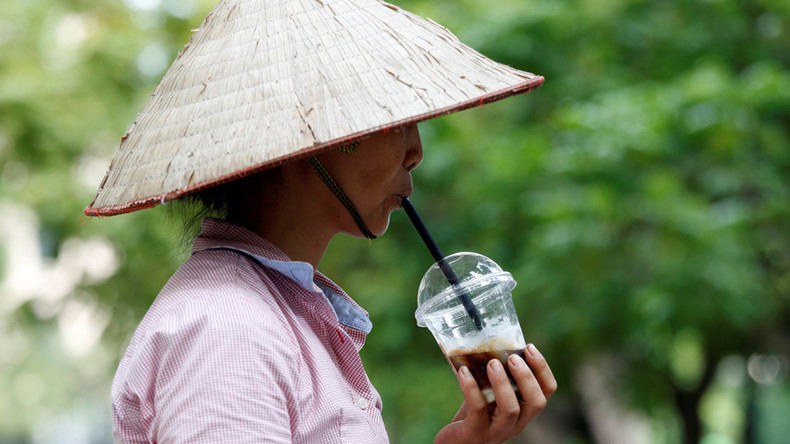 Free trade deal negotiations between 11 countries on the Pacific Rim, known as the Trans-Pacific Partnership (TPP), will continue without the United States.
Trade ministers from the countries involved in TPP talks will meet on the sidelines of an Asia-Pacific Economic Cooperation (APEC) meeting in Hanoi, Vietnam to discuss the future of the pact.
President Donald Trump dumped the deal agreed by Barack Obama's administration, describing TPP as the "rape" of America.
This raised concerns about US trade protectionism and the strengthening of China's leadership in the region.
Newly appointed US Trade Representative Robert Lighthizer is also attending APEC to disclose America's plans for the economy. He has already said he wants "freer and fairer" trade to benefit US workers, farmers, ranchers, and businesses.
The meeting will be held in TPP-11 format, meaning all countries except for the US will discuss the agreement.
"We'll be looking to see whether TPP ministers say they are definitely pushing ahead by simply changing the articles, or whether they come out and say they're positive about the prospects but need more discussions," Alan Bollard, executive director of the APEC Secretariat told Reuters.
The TPP was signed in February 2016 by Australia, Brunei, Canada, Chile, Japan, Malaysia, Mexico, New Zealand, Peru, Singapore, the United States and Vietnam. Together, it would have covered about 40 percent of the global economy.
Reviving TPP would help Japan and Vietnam in bilateral trade talks with Trump, Nguyen Xuan Thanh of the Harvard Kennedy School told Reuters.
"It's part of the game. You don't want to be seen as desperate for bilateral deals," he added.
You can share this story on social media: