Chocolate could get more expensive with rising unrest in Cote d'Ivoire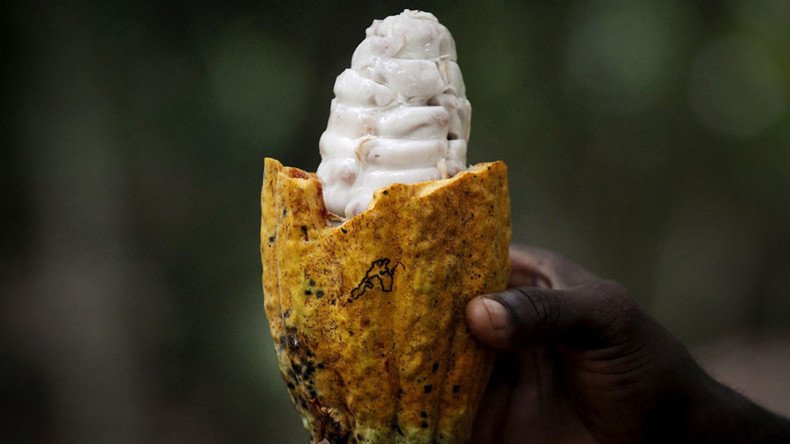 The price of cocoa extended its biggest weekly rise in five years as a revolt unravels in Cote d'Ivoire, which produces almost half of the world's cocoa beans.
The African country's army has failed to reach a deal with mutinous soldiers who are demanding delayed bonus payments. The government pledged to pay them after a mutiny in January but neglected to do it after a collapse in the price of cocoa, Cote d'Ivoire's main export.
On Monday, cocoa prices were up two percent trading at $2,057 per metric ton.
However, despite the recent rise, prices remain the lowest in years. Cocoa has fallen 27 percent in the last 12 months on the expectation of bumper crops in West Africa.
The Cote d'Ivoire army began advancing toward Bouake, the center of the revolt. A spokesman for the mutiny said there were no armed clashes, and mutineers were firing in the air, urging the military not to advance on the city.
"There has been a slight pick-up in the price in the last few days, and that may actually reflect people are getting a bit nervous. Bouake is one of the centers of the cocoa trade, so obviously people are worried," Edward George, head of research at Ecobank Transnational told Bloomberg.
According to the International Cocoa Organization, the country has a 42 percent share of the global cocoa market.
Another key hub for cocoa business, Daloa, is also closed because of the mutiny. According to Reuters, cocoa businesses, banks, and government buildings were shut on Monday.
"All businesses are closed here in Daloa. The banks are closed, and so are the cocoa buying businesses," said Aka Marcel, a farmer cooperative manager in Daloa, as quoted by Reuters.
"The soldiers are in the streets on foot and motorbikes. They're shooting in the air."
You can share this story on social media: