Some Russian trade restrictions against Turkey to remain for now – Putin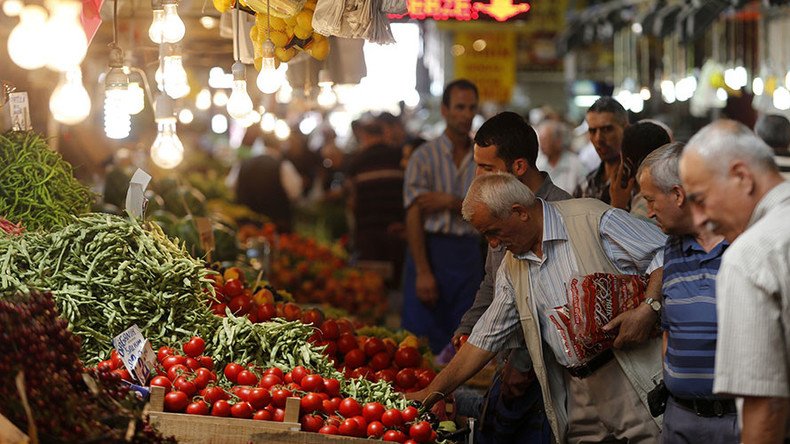 Russia will continue blocking the import of Turkish tomatoes and some other produce, but the ban will not last forever, said Russian President Vladimir Putin during a meeting with Turkish President Recep Tayyip Erdogan in Sochi.
"We agreed to remove all these restrictions, but we asked our Turkish partners and friends to understand that after the well-known tragic events, when these restrictions were introduced, life went on and did not stand still," Putin said.
Russian businesses will lose money, if restrictions are lifted right now, according to Putin.
"Speaking of tomatoes. Our farmers have taken significant amounts of loans. This is a relatively long production cycle. Given our climate, it means the construction of greenhouse facilities, etc. For these goods, the restrictions will remain," he added.
Under the current ban imposed by the Kremlin, Turkish frozen meat and poultry as well as tomatoes, cucumbers, grapes, apples, pears, strawberries and other fruit and vegetables cannot be imported into Russia.
The restrictions followed the downing of a Russian jet in Syria in November 2015. Ankara's apology and the subsequent thaw between the countries failed to settle the issue.
According to Putin, it is important that Russia and Turkey manage to stop a drop in trade.
"In the first months of the year we have seen moderate growth in trade, about three percent," he noted.
According to Russian Deputy Prime Minister Arkady Dvorkovich, Moscow and Ankara solved all the issues with Russian grain exports to Turkey.
In March, Turkey imposed a 130 percent tariff on wheat, corn and sunflower meal making deliveries unprofitable for Russian businesses.
Dvorkovich said Russian grain exports would resume within days.
You can share this story on social media: