Russian foreign reserves reach highest level in 28 months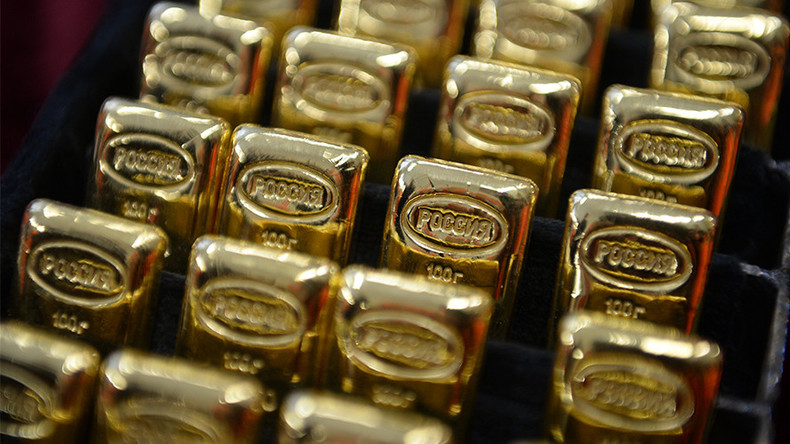 The Central Bank of Russia reports the country's foreign reserves have risen to $400 billion in the week through April 21, their highest level since the beginning of the economic crisis in late 2014.
The record high was seen in August 2008, when Russia's reserves stood at $598 billion. By January 2014, they were at $500 billion.
The ruble fell after oil prices collapsed in the second half of 2014. Also that year, the United States, European Union, and their allies imposed sanctions against Russia over the conflict in eastern Ukraine.
The central bank spent over $67 billion in a failed attempt to curb a ruble collapse. The Russian currency fell from 35 to 80 against the US dollar on December 16, 2014.
In 2015, the government decided to stop propping up the ruble to save the reserves. The central bank free-floated the national currency and focused on replenishing reserves.
Russia's reserves consist of foreign currency, special drawing rights (SDR) holdings, reserve position in the IMF and physical gold.
At present, the central bank has slowed the process of replenishing the reserves, as it hopes to cut inflation to four percent from the current 4.3 percent.
"Our policy remains: we will make a decision on replenishment of gold and foreign currency reserves when there will be no risks to our target inflation, which is four percent, and to maintain the target in the medium term," Governor Elvira Nabiullina said last month.
According to Nabiullina, while the regulator doesn't reject the idea of replenishing the reserves, they are "by all international standards sufficient," she said.