Oil recovers from month low, but market optimism fading away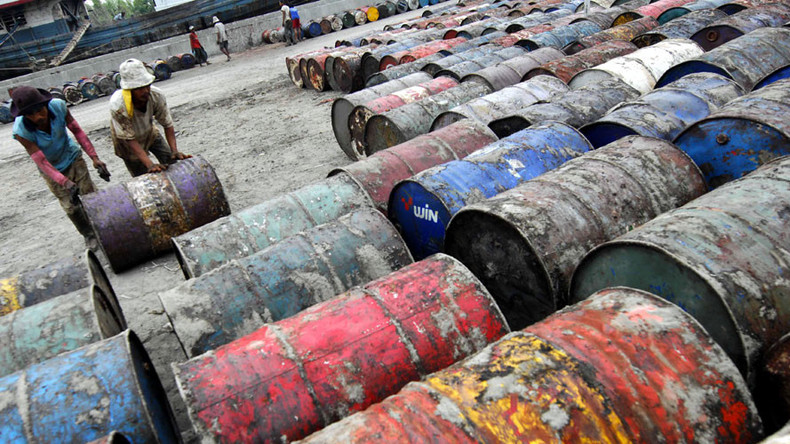 Crude oil edged higher on Tuesday after giving up most of the gains made during the month with the market losing confidence in OPEC and Russia sticking to production cuts.
Brent crude was up two cents, trading at $51.62 per barrel, while US West Texas Intermediate rose to $49.24. The prices are still down at its lowest since late March.
After starting the year on a high, with Brent reaching over $57 per barrel, oil is 10 percent down since the end of 2016.
Traders are worried the Organization of the Petroleum Exporting Countries (OPEC), Russia and other producers will not extend the deal to cut production by 1.8 million barrels per day (bpd) in the first half of 2017.
If they fail to do so, Russian oil output could hit a record high, analysts warn. According to Thomson Reuters Eikon, Russian exports excluding those through pipelines are up 17 percent since December, to five million bpd before the cuts were officially implemented in April.
"OPEC has failed miserably in its endeavor to balance the oil market," Stephen Schork of the Schork report said on Tuesday.
"It is evident that... crude markets are still struggling to clear (oversupply)," JPMorgan said in a note to clients this week. According to the investment bank, the Gulf states will be forced to extend cuts, if they "wish to keep prices much above $50 per barrel."
Rising US oil production is also preventing a price recovery. In the week to April 21, American drillers added oil rigs for a 14th week in a row to 688 rigs. US crude production is at 9.3 million bpd, up 10 percent since mid-2016 and approaching top OPEC producer Saudi Arabia.
You can share this story on social media: