Euro, stocks surge on French election results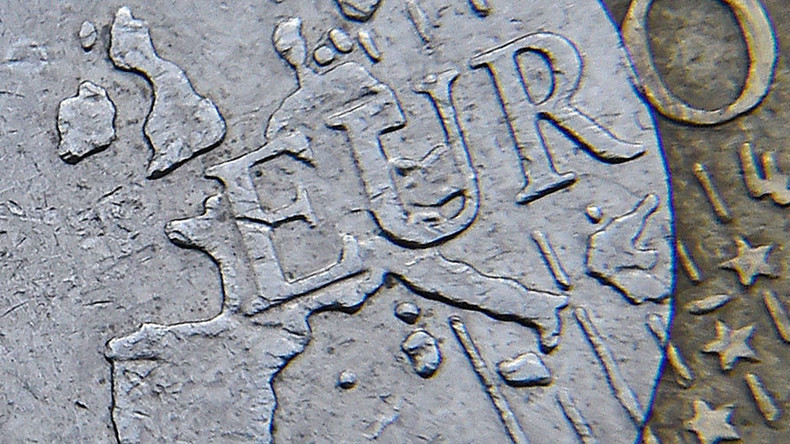 Following the first round of voting in the French presidential election the euro briefly rose to a five-month peak, and the country's main stock index surged nearly four percent in early trading Monday.
The euro was up about one percent at $1.0856 at 9:10am GMT after peaking earlier at the highest level against the US dollar since mid-November.
At the same time, investor demand to hold French bonds over German debt tightened sharply to below 50 basis points for the first time since late January.
According to Sunday's poll, Emmanuel Macron topped the voting, moving to the final round with Marine Le Pen.
Traders had expressed worries about a possible victory of far-left candidate Jean-Luc Mélenchon over Macron, which could have given French voters a choice of two Euroskeptic candidates.
"Markets are fully pricing in a Macron victory. Macron is pro-euro, pro-business," said Jordan Rochester, a foreign exchange strategist at Nomura, as quoted by FT.
Macron's preliminary lead in the presidential race mitigates the risk of an anti-establishment shock amid the UK's decision to leave the European Union as the candidate pledges to keep France in the bloc.
"Macron will be reassuring to markets, with his pledge to lower corporate taxes and to lighten the administrative burden on firms. He basically represents continuity," BBC cites Octavio Marenzi, chief executive of the financial research consultancy Opimas in Paris as saying.
Macron currently enjoys 62 percent support, while his rival Marin Le Pen has 38 percent, according to a snap poll from Ipsos on Sunday.
READ MORE: French election 2017: Macron and Le Pen advance to presidential run off
"That's what the FX market is going to trade off in the days ahead and indeed is already doing. The euro is on its way up, and risk assets and currencies are heaving a sigh of relief," noted analysts at Société Générale, as cited by FT.
Hints on improving the economy boosted some speculation that the European Central Bank may signal the end of its bond-buying scheme, encouraging investors to shift to European shares.
"This outcome is likely to drive 'risk-on' in financial markets with European equities higher," Jonathan Stubbs, an analyst at Citigroup told the FT.