Oil major Shell admits dealing with Nigerian money launderer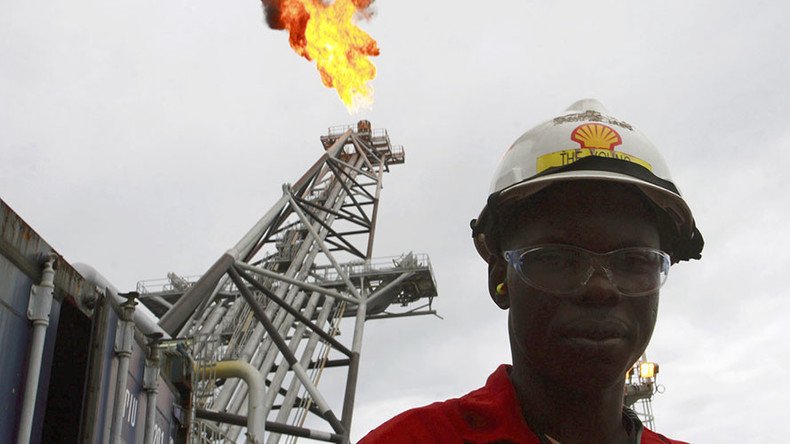 The Anglo-Dutch multinational Shell has admitted it had dealings with a convicted money launderer to gain access to a vast oil field in Nigeria.
The company had earlier denied knowing the money it paid (together with Italian oil firm ENI) as part of a $1.3 billion deal would end up in the hands of Nigeria's former oil minister Dan Etete. He was later convicted of money laundering in a separate case.
According to leaked documents obtained by anti-corruption campaign groups Global Witness and Finance Uncovered, Shell knew it had participated in a massive bribery scheme for one of Africa's most valuable oil blocks. The documents also showed the oil major was aware that hundreds of millions of dollars could flow through Etete as bribes to Nigeria's then President Goodluck Jonathan and other political figures.
Shell said it had conducted a legal transaction with the Nigerian government to settle the long-running dispute over the ownership of the oil block.
Investigators claim $1.1 billion was passed to a firm called Malabu which was controlled by Etete.
The leaked documents have exposed Shell knew about the nature of the deal.
"Etete can smell the money," Shell senior business advisor, Guy Colegate wrote to the company's executive vice president in an email which was seen by the Independent.
"If at nearly 70 years old he does turn his nose up at 1.2 bill he is completely certifiable, and we should then probably hold out until nature takes its course with him. But think he knows it's his for the taking," wrote Colegate.
In January, Goodluck Jonathan issued a statement, saying he "was not accused, indicted or charged for corruptly collecting any monies as kickbacks or bribes" in the oil field affair.
Etete has previously denied any wrongdoing.
In a statement to the New York Times, Shell's Vice President for Global Media Relations Andy Norman said on Monday "Over time, it became clear to us that Etete was involved in Malabu and that the only way to resolve the impasse through a negotiated settlement was to engage with Etete and Malabu, whether we liked it or not."
Shell and ENI are currently facing criminal charges in Italy and Nigeria over the deal. ENI said there was no credible evidence any of its staff were involved in wrongdoing.
You can share this story on social media: