Japanese investors dump French bonds at record pace ahead of election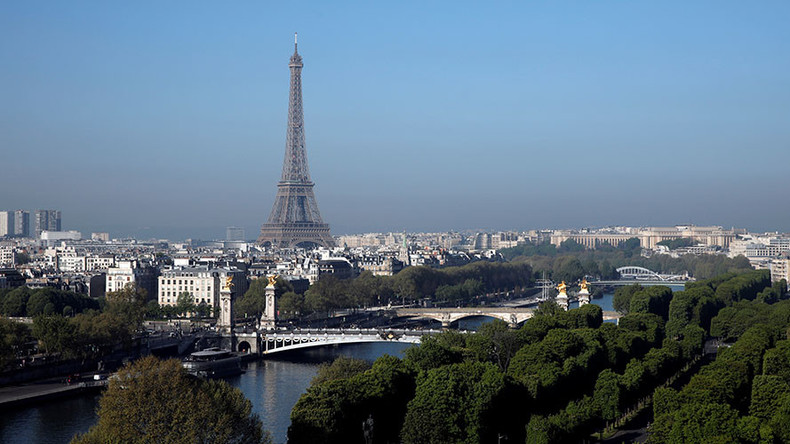 The strong showing of French presidential candidate Marine Le Pen has led to increased selling of French government debt among Japanese investors reports Japan's Ministry of Finance.
According to the ministry, money managers sold 1.58 trillion yen (€13.4 billion) of French bonds in February, surpassing the previous record of 1.25 trillion yen (€10.6 billion) set in June 2015.
"They are worried about the third surprise (after the UK referendum and US Presidential election last year)," senior strategist at Nomura Securities, Hideki Kishida told Reuters.
Japanese investors were major foreign buyers of French debt last year. From January to October 2016, they bought 4.23 trillion yen (€3.5 billion) worth of French bonds. Analysts estimate investors held 27 trillion yen (€229 billion) in French bonds, about 12 percent of the entire market, at the end of last year.
READ MORE: Japan's central bank shocks markets by keeping stimulus on hold
Banks and insurers began piling into French assets after the Bank of Japan implemented a negative interest rate policy at the start of 2016. French bonds have a high credit rating, higher yields compared to German bonds and deep market liquidity that allows investors to trade a significant amount without affecting prices too much.
Japan's long-running favorite for the presidency is Francois Fillon. Recent revelations about Fillon's alleged payments to his family have undermined investor confidence. A relative calm returned to the French debt market as centrist candidate Emmanuel Macron has gained momentum to poll in joint first place with Le Pen in first round voting intentions.
Some analysts say at the moment French bonds offer an attractive investment opportunity.
"In the big picture, the global bond sell-off triggered by expectations about Trump's policy has come to an end," said Akira Takei, a fund manager at Asset Management One.
"The outcome of the French election is hard to tell... but the French opinion polls show not many people support an exit from the euro," the manager added.